The most probable reason why you're here on this page is that you have a deep-rooted love towards wildlife and you can't wait to explore this land of wild beasts (and wildebeests). While different areas within Tanzania offer different experiences during different seasons of the year, the good news is that you can never go wrong with Tanzania at any part of the year. However, with a huge geographical area and varying climatic conditions, where to head to and what to expect during which months is all that you need to know on your trip. Knowing the on and off seasons can also help you save the overall cost of your customised international holiday.
The main seasons of Tanzania are the dry and wet seasons. The wet season is further broken down to emphasise the peak period of rains – from March to May.
Dry Season – late June to October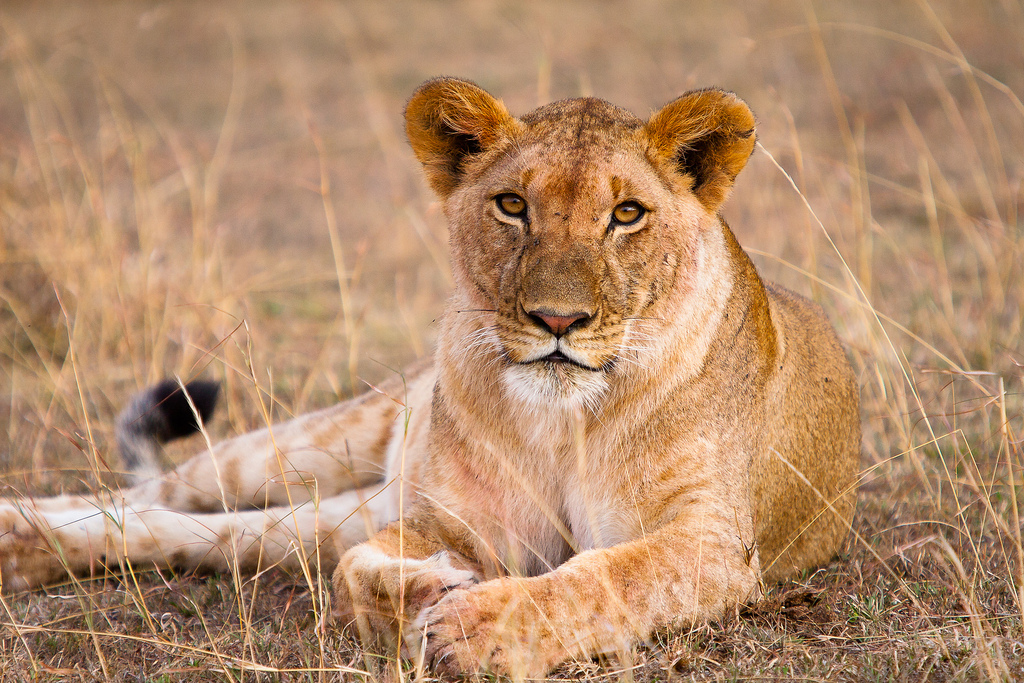 Undoubtedly the most popular time to visit this African nation, this period is the best to pick up a Tanzania wildlife safari package, for the animals spend a lot of time near the water sources and the vegetation relatively thins out. This also keeps predators close on the prowl, meaning you can expect amazing sessions of game viewing. Although the temperatures may vary depending upon altitude and location, it usually presents fine, clear skies, sunny weather and cool air.
Talking about specific areas to visit, to catch the Great Wildebeest Migration in action, you should head to the Western part of Serengeti in June and July. Africa's own Eden – the Ngorongoro Crater witnesses the best of action with all of its diverse wildlife out in the open. The cool months make it an excellent time to sight the endangered species of wild dogs and big cats in Selous Game Reserve. The months between June to October are perfect to climb Mount Kilimanjaro and Mount Meru. Tarangire and Ruaha National Parks are exceptional too during this part of the year. In short, you can never go wrong with the dry season in this part of the world.
The other side of the story, however, is that it can get really crowded during this season in the Seronera area of Serengeti and the Ngorongoro crater. If you want to catch the various prowling wonders of nature minus the hoards of tourists, it might be better to plan an Africa safari holiday in one of the other months.
Wet season (moderate) – November to February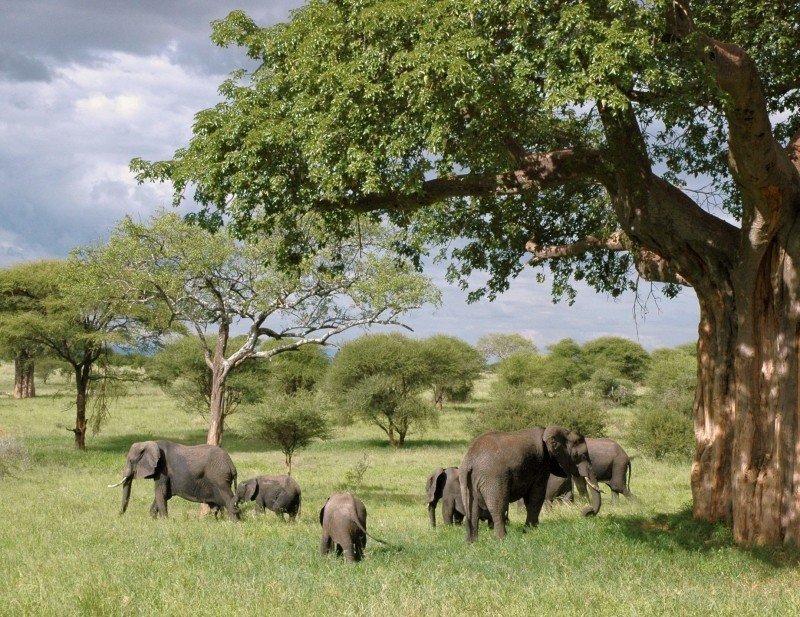 The months from November to February are warm, with light afternoon showers. This makes it considerably less crowded, while still being a great time to view animals, although they are a bit spread out due to abundance of water.
If you happen to be in this wild country at this time of the year, you can enjoy Ngorongoro Crater without the usual crowds it has come to be associated with. In the southern part of Serengeti, the wildebeest calving season commences from December through March. One of the most exciting times for a Serengeti Safari as the predators prey on the young and naive calves, you definitely need to hold yourself strong to witness these scenes. January to March is also another period to summit Mount Kilimanjaro and Mount Meru.
The wet season is also a great time for bird watchers, as migratory birds return in most parts of the region creating a colourful environment. The scenery provides a beautiful green backdrop and lesser crowds mean your Tanzania customised holiday would be far easier on the pocket. The flip side is the mosquitoes, depending upon the amount of rainfall and temperatures. We recommend loose but covered clothing to stay comfortable in this type of weather.
Wet season (heavy) – March to May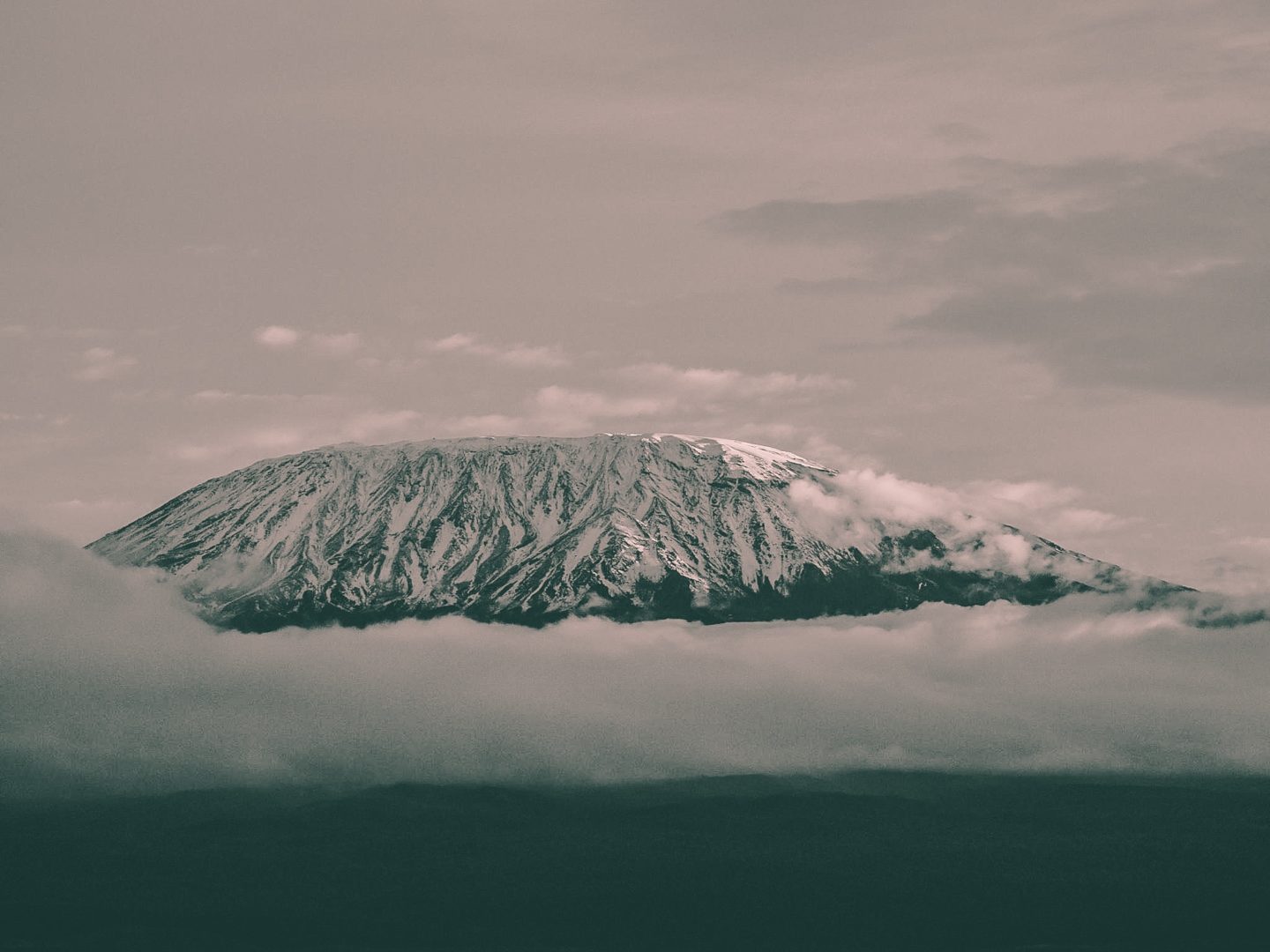 The heaviest rains fall during March, April and May and this is the time many of the lodges also close down. Animal sightings in all major parks and reserves like Serengeti, Lake Manyara and Tarangire are relatively lower and limited. Ngorongoro Crater, though, still promises abundant wildlife and an amazing scenery. It is best to avoid the southern and western circuit parks like Selous Game Reserve, Ruaha and Katavi National Parks during this period.
Zanzibar Island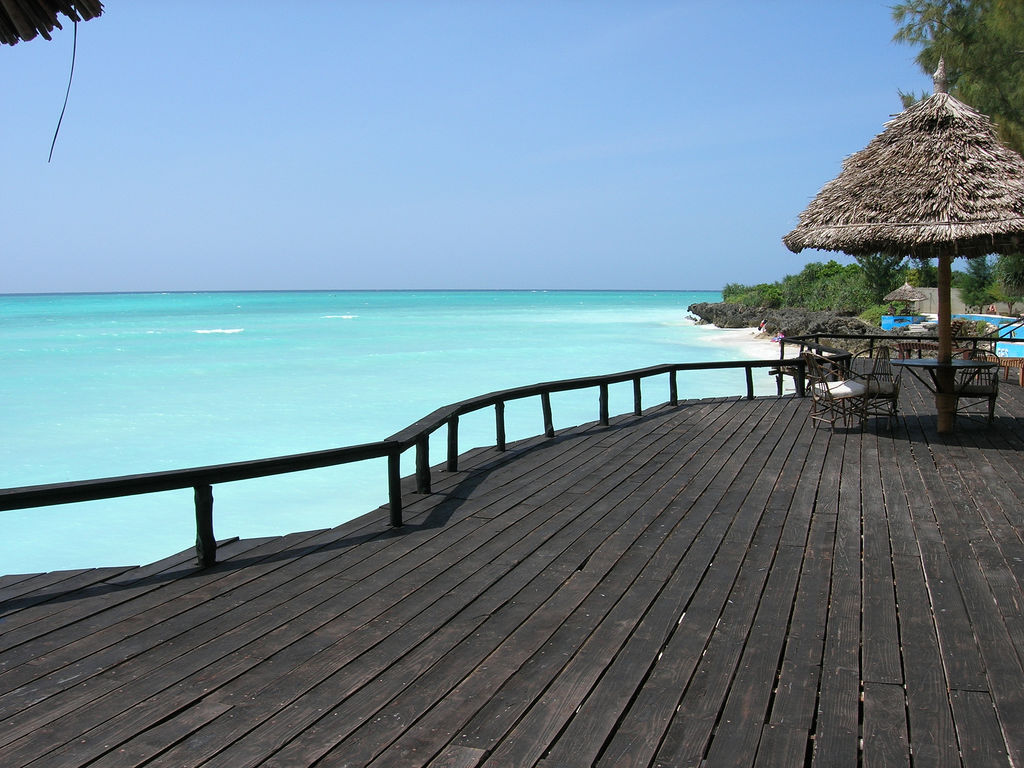 If you thought Tanzania is all about safaris and animals, you're in for a pleasant surprise. After all, what's better than having a time set aside for relaxation after scouting the grasslands for wild animals and birds? Situated right off the Tanzanian coast, Zanzibar island is known for its stunning beaches and unique cultural experience overlooking the Indian Ocean.
Towards the north of the island, you can opt for snorkelling in the breathtakingly clear waters of Mnemba Atoll. The giant turtles of Prison Island will definitely blow your mind away! So will dancing all night at the beach at one of the full moon parties, similar to the ones famous in Thailand. Also, Zanzibar's capital – Stone Town is an impressive place with a lot of culture to soak up in its narrow lanes, unique architecture and local markets. For the history buff, this historic town shows remnants and signs of slave trade in its museums.
Zanzibar is best experienced in cool and dry weather, from June to October, with August and September holding the best snorkelling conditions.
Tanzania is an amazing country with beautiful scenery, diverse wildlife, authentic culture and a lot of things that we miss out in our urbanised living. Thousands of people from all over the world head to this nature's wonder every year for an experience unmatched. So, when do you plan to?

Comments