If you are the kind of person who dreams of going on an international wildlife tour, then Kenya and Tanzania are the obvious two options that spring up. Both have a lot to offer – in terms of wildlife, game drives and other tourist experiences, however, if at the end of the day you have to make a choice, which, more often than not, you would, then the fact is, there is only one Tanzania.
What makes Tanzania so special for an international offbeat holiday?
The sheer size of Serengeti
Located in the east of Africa right below Kenya, Tanzania is known for the vast wilderness areas it holds within its womb. The most important of them all is the Serengeti National Park. The name itself describes its size, derived from the Maasai word 'siringet', meaning the place where land runs on forever. Spread over a whopping 14,750 square kilometres, Serengeti comprises of grassland plains, open Savannah, riverine forests and woodlands but the treeless plains are where most of the excitement lies. This is the place where the wildebeest stay and breed from December to May, before they head on to Kenya as part of the Great Migration in the next few months.
The park is known for its high biodoversity and the abundance of wildlife, for example, a zebra population of more than 200,000, their black and white stripes creating optical illusions when moving in herds. About half a million gazelles and thousands of topi and Coke's hatrebeest roam this vast stretch of land, not to miss on a Tanzania wildlife safari. Heavily populated by the Big 5 – African Elephants, East African Lions, African Leopards, Rhinos and Cape Buffaloes, it is often called 'the safari mecca'. Some rare species of antelope like roan antelope and fringe-eared oryx can also be seen here.
With the continuous stretch of golden grass, the beauty and natural splendour of the Serengeti ecosystem is unmatched to any other place on Earth.
Not all tourists visit Tanzania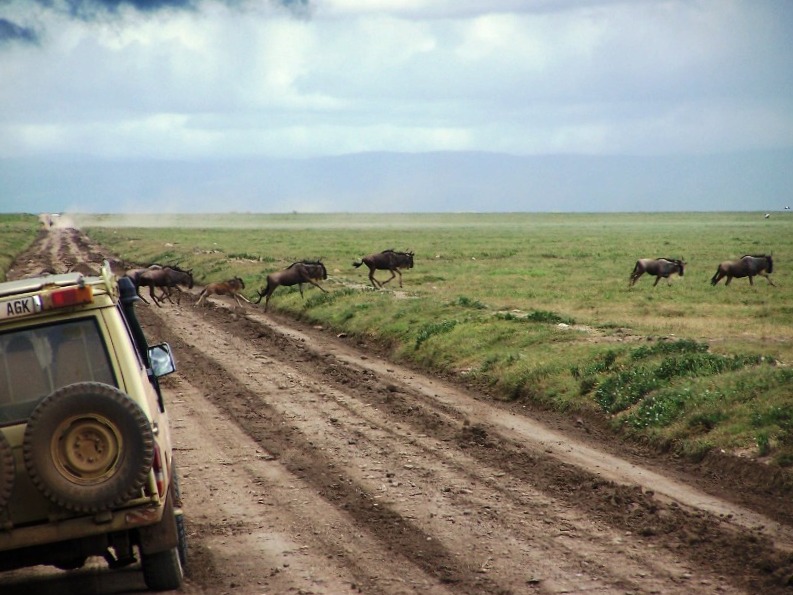 With so many species of wildlife to explore, a Tanzania tour package is well suited to those who want some exclusive time with nature and its wild beasts. In that context, it is safe to say that not many 'tourists' opt for a customised Tanzania holiday, and this makes it a rather authentic experience for wildlife enthusiasts, while majority of tourists head to Kenya.
Take for example, Lake Manyara National Park. Manyara is a small park with diverse vegetation – from savannah to marshes to the evergreen forest. The soda waters of Lake Manyara host millions of flamingos and other exotic birds that lend it a sweet pinkish tinge – a perfect capture for shutterbugs. Manyara's famous for its population of lions that climb trees as well as olive baboons. Since it is one of the smaller parks used as a soft introduction to a safari, you will not be in a lot of human company, as in the Mara of Kenya.
Another one is Tarangire National Park in Northern Tanzania. With an exceptional concentration of game from July to October, Tarangire is a little surprise package with only a fraction of visitors as compared to other National Parks. The amazingly different atmosphere provides a quiet environment for game viewing and bird sighting.
The night safaris, fly camping trips, walking safaris and Baobab treetop rooms minus the crowds make for a very memorable and 'coming home to nature' experience.
Undoubtedly, a new meaning to less is more!
Wild, wild and more wild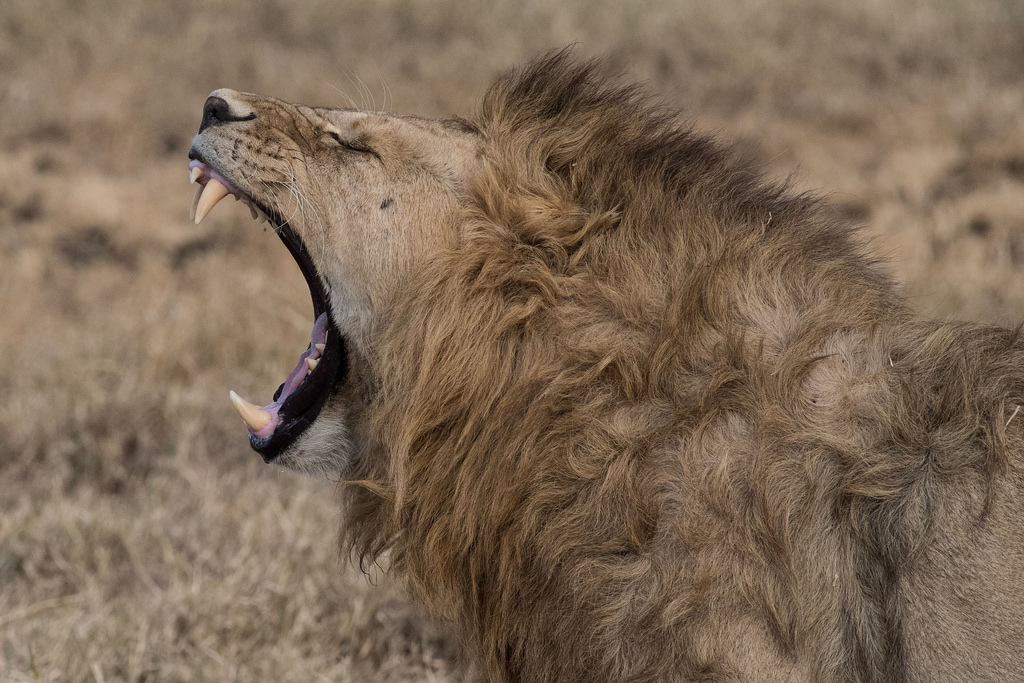 With the densely populated Serengeti and Ngorongoro Crater – the world's largest volcanic hollow, activities other than plain wildlife exploring are best left to those exploring Kenya. We've already talked about the wild in Serengeti, but Ngorongoro remains the best place to see the Big 5.
Indeed one of the most unique safari parks in Africa brimming with life, the crater hosts an extremely large number of animals – lions, leopards, hyenas, wildebeest, buffaloes, cheetahs, black rhinos, serval cats and plenty of other predators alongwith 400 species of birds – in a relatively small area of 260 sq km, ensuring you see maximum action during your safari. This is one of the most beautiful and abundant natural wildlife safari sites one can ever experience, making it difficult to close your eyes at any given second and rightly designated as a UNESCO World Heritage Site.
Another bio-diverse area for your Tanzania tour package is the Selous Game Reserve. Spread over a massive 50,000 sq. km, this reserve promises huge numbers of wild animals along with the largest population of Wild Dogs as well as bird species on a game drive that many other safaris cannot compete with. Walking safaris and boat trips on Rufiji River ensure you get even closer to the diverse fauna, far from the madding crowds. Not to forget, camping in the bush under a net!
Needless to say, Tanzania is the wilder cousin of Kenya.
Mount Kilimanjaro – highest freestanding mountain in the world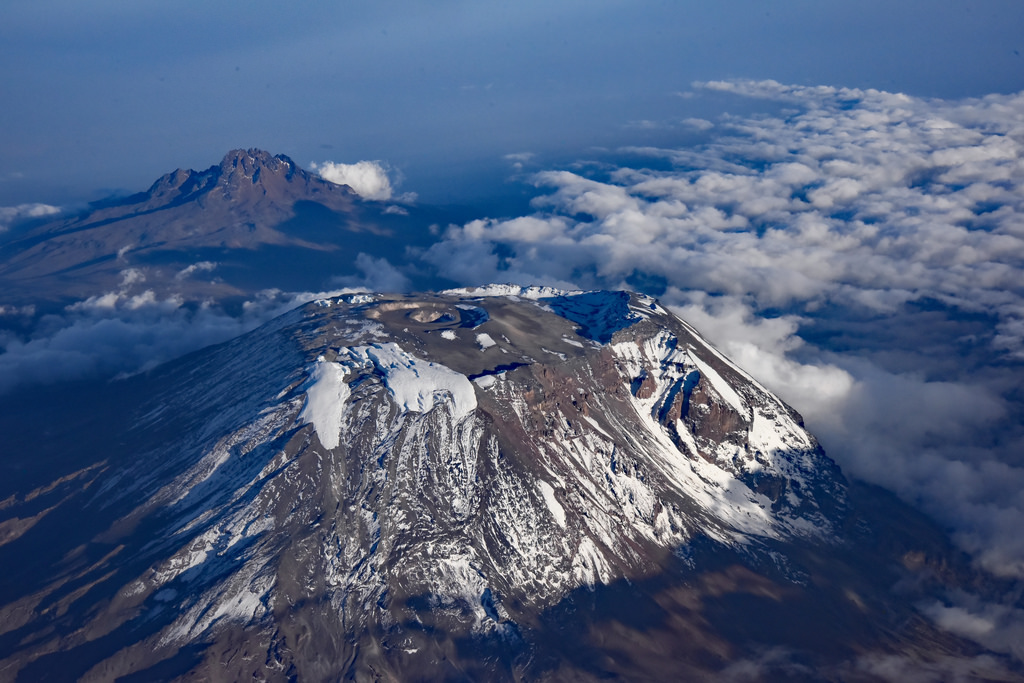 We cannot talk about Tanzania without referring to Mount Kilimanjaro – the highest mountain in Africa. While you can only see this peak from Amboseli National Park in Kenya, in Tanzania you can actually climb this extinct volcano via many different routes. The most breathtaking mountain you can ever come across, it offers an amazingly beautiful climb and 5 different temperature zones! A trek through the rainforest up until the snow covered peak with night camps in between, this is one of the greatest adventures you can come across on an Africa wildlife tour package.
Finally, after all these wildlife experiences, you might want to have some down time in the city of Arusha. It has nice rich cultural feeling with its arts and crafts markets and a hot cuppa of coffee with the locals and other travellers alike. It also hosts plenty of nightlife for those who want some excitement at the end of the day.
Tanzania is a beautiful country with gorgeous scenery and a lot of mystery to uncover, and the joy of seeing the wild roam around freely draws people year after year to this wildlife paradise.

Comments