Are you looking for holiday inspiration? Then Italy is your best bet! Not many countries in the world can lay claim to such a robust lineage of cultural eminence as Italy. With most UNESCO World Heritage sites than in any other country, Italy houses some of the most-visited and inspiring gems of art and marvels of architecture. Italy is one of the birthplaces of everything we know and understand today in modern society. From philosophy and science to medicine and politics, some of Italy's major cities have played a key role in advancing these areas over the centuries. And with historical ruins dating back as far as the 8th millennium B.C., it's no surprise that Italy is such a popular place for history buffs. Here are some of the best places in Italy to visit:
Rome
You can feel the profoundness of history in Capital Rome, founded by Romulus in 753 BC.  Rome's history is spread out over 28 centuries. The site is being inhabited for many centuries making it one of the oldest continuously-occupied places in the continent. One of the signature icons of the city is the Colosseum, the largest amphitheatre ever built in the Roman Empire. 'Rome wasn't built in a day' as they say, and it would certainly take much longer to explore the capital, whether it's the fascinating the Vatican City, Galleria Borghese or the Trevi Fountain. Important monuments and historic spots of ancient Rome include Roman Forum, the Domus Aurea, the Pantheon, Trajan's Column, the Catacombs, the Circus Maximus, the Baths of Caracalla, Castel Sant'Angelo, or the Mausoleum of Augustus.  It should be no surprise why Rome top many people's wish list when it comes to historical attractions. The capital is known as the cradle of Western Civilisation. Grab the best Italy Packages from un[travel] to enjoy hassle-free vacations in Rome.
Florence
Florence is a city which has a little bit of everything. It brims with overwhelming beauty. Florence is known as the birthplace of the Renaissance and is home to Michelangelo's famous statue of David and the Duomo, the staggering gothic cathedral. Cathedral of Santa Maria del Fiore, built between the 13th and 15th centuries, dominates the Florence skyline. Baptistery of St. John, Piazzale Michelangiolo, Piazza della Signoria and the Loggia dei Lanzi are some of the city's prettiest scenes. Catch the best Holiday Deals in Italy and plan your exciting vacations.From the unending choice of museums and art galleries to the world-famous cathedrals and buildings that have survived the Roman Era, Florence is a fascinating destination for all. Don't miss the famous Uffizi Gallery and the beautiful Ponte Vecchio Bridge, among others.
Venice
Lose yourself in the old charm and beauty of Venice. Cheap flights, giant cruise ships, and the city's Instagram appeal draw so many travellers that on any given day, there are more visitors than residents in the Veneto capital. The real key to falling in love with Venice is to take a vaporetto on the Grand Canal, lined with hundreds of amazing Gothic and Byzantine houses, palaces and bridges, including the famous iconic Rialto. There's a lot more to Venice than canal boats and singing gondoliers. As well as being one of the romantic places in Europe, it's also a place that's been charmed with Renaissance buildings and Gothic palaces plus some of the most famous squares in Italy. Piazza San Marco is worth visiting both day and night, and steeped in mind-blowing history, you won't want to miss the Basilica, Campanile di San Marco and Palazzo Ducale. There are hardly any cars in Venice and it would be better to hire Water taxis, the best bet to cover a lot of ground. But a word of caution…they are pricey!
Sardinia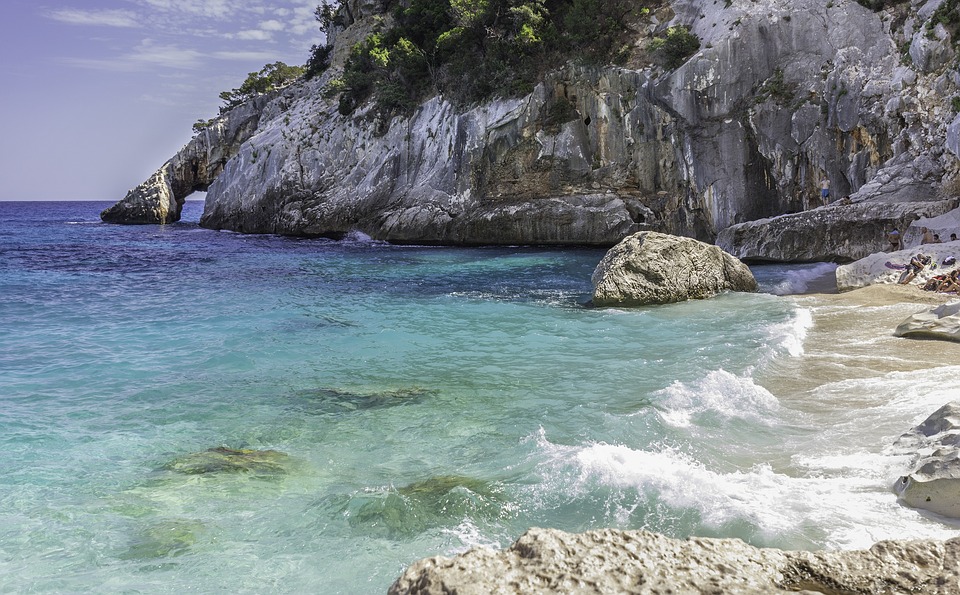 The second largest island in the Mediterranean Sea, Sardinia, has some of the Mediterranean's most seductive beaches, with crystal clear turquoise water and slow pace. Besides unspoiled nature, there are evocative remnants of Sardinia's ancient nuraghic culture, Carthaginian and Roman ruins, Pisan churches and Spanish Baroque. When you've had your fill of those, you can have Sardinian wines, fresh sea food at elite restaurants or engage in soothing ritual of the passeggiata (evening stroll). Magnificent are the Nuraghe or Bronze Age archaeological structures that are scattered all over the island and are often surrounded with remnants of Nuragic villages; and there is the Giant's Grave, Neptune's Grotto, and Su Gorroppu Gorge. The best way to get a sense of the maze-like seaside town of Alghero is to take a walk along its walls. Grab your suitable holiday package from un[travel]'s Italy Tour Packages and go offbeat in Italy.
Pompeii
The archaeological site of Pompeii is located close to Naples where the remains of a thriving Roman city, shaped by the eruption of Mount Vesuvius in 79 A.D. A pre-planned tour will help you go through the streets and houses of Pompeii's residents. You can even make the scenic city your base for exploration. The city itself houses some fantastic entities including the Cappella Sansevero, Teatro di San Carlo and Castel dell'Ovo. If you are the one who prefers distance from the hustle and humdrum of urban life, choose from our Italy Holiday Packages and enjoy unhurried and quiet holidays.
San Gimignano
The historic spot of San Gimignano is a celebrated World Heritage site. The region was a stopping point for pilgrims heading to and from Rome in the Middle Ages. It contains 14 marvellous medieval tower houses built by patrician families who ruled the town in the past. Once you are done with in town, proceed to the nearby Sovestro in Poggio Winery for a Tuscan wine tasting.
Lake Como
Shaped like an inverted Y, and surrounded by mountains and lined by small picturesque towns, churches, the Lake Como is one of Italy's most enchanting places, attracting artists and travelers for centuries. The blue waters, lusciously green scenery and colorful flowers all around the Lake make it breathtaking! Lake Como is also home to plenty of luxurious 5-star hotels. Grab un[travel]'s  Italy Tour Package to experience exotic vacations. Exploring on a boat is a delight or there are plenty of options to put your skills to the test at watersports. No wonder why the stars like George Clooney, Madonna and Richard Branson owned homes here.
Ascoli Piceno
The place is so cute you'll want to wrap it up in a doggy bag along with it signature dish, the olive all'ascolana: olives stuffed with meat and then fried. It's served from Sicily to the Alps but nowhere is it better than its birthplace. You also must try the fiori di zucchini con mozzarella e acciughe (zucchini flowers with mozzarella and sardines), cremini (fried cream puffs) and agnello fritto (fried lamb). Come for the annual Fritto Misto (Mixed Fried) festival, April 21st-May 1st. Walk it all off by prowling the 9th-century Piazza del Popolo, the prettiest piazza in Italy. Choose from our Italy Tour Packages and go offbeat.
Amalfi Coast
The Amalfi Coast, a UNESCO World Heritage Site, is an amazing coastline dotted with picturesque Italian villages nestled on majestic cliffs that rise out the idyllic sea. The Amalfi Coast is considered to be Italy's most scenic coastline roads. Stretched between Salerno and Sorrento, the Amalfi coast consists of thrilling hairpin bends curving over dramatic cliff faces, making it a driver's dream. However, these exciting roads aren't the only thing which draws tourists. The vistas of historic churches, vineyards, and pristine villas overlooking the coastline make for spectacular road trips.
Assisi
The city is home of Italy's patron saint which was unbelievably restored to its medieval glory after a devastating 1997 earthquake. Assisi offers amazing panoramic views from its hillside terrace. Assisi is just over two hours away from Rome by train. You can then take a bus from the station into town. It is an all-weather pleasant destination which will spare you from weather extremes. The town gets very busy on St Francis Day which falls in October. The city is small enough to see in around three hours. Getting there and back in a day is really possibile, but it can also be comfortably combined with an overnight stay in nearby Perugia. Choose un[travel] to customize your Italy Tour and enjoy blissful holidays.
Naples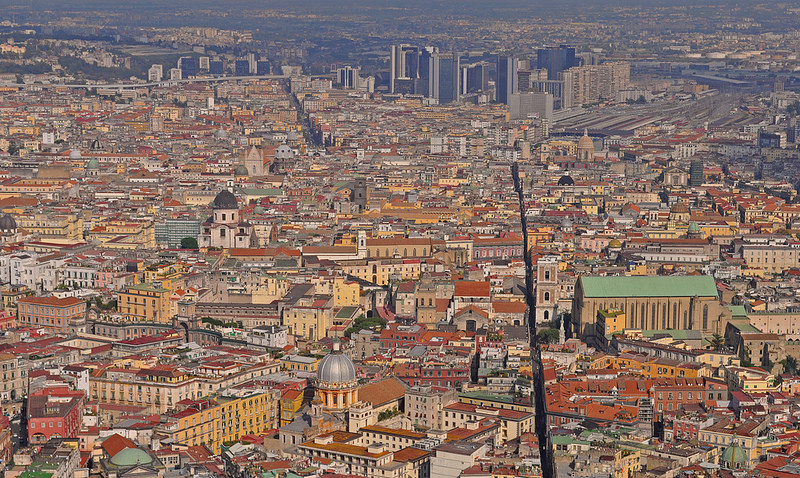 Nearby the lake it is one of the busiest urban cities in the country. This place is famous for the treasure trove, art, heritage sites energetic environment of shops. It is believed that this is where the famous foods of Italy originated, pizza, spaghetti and permigiana. Don't forget to include the aforementioned places on your travel itinerary. You can customize your travel to Italy with un[travel]'s range of Italy Customised Holiday Packages.

Comments