No ifs or buts – just get on and relish the moment in Ladakh. If you are game for a journey with a difference, then This is it! Do you have a penchant for dramatic vistas? Then, go hit Ladakh. Placed between the mighty Karakoram Range and Himalayan Ranges, Ladakh is an assimilation of exciting offerings–be it the tranquil Valleys, mountain passes, picturesque villages, undulated landscape or the pristine alpine lakes.
When adventure calls, won't you answer? Steep mountains, spouting rivers with amazing motorable roads at high altitudes makes Ladakh the mecca of adventure seekers, providing the endmost thrill and adventure. Whether it is biking through Khardung-La Pass, dune Safari at Nubra Valley or trekking the Zanskar and Ladakh Mountain Ranges, there are umpteen numbers of activities if you are planning for your ultimate outdoor escapade. Scaling its rugged landscapes on foot can be some adventure, but exciting!
If you are there to experience Nirvana in this tranquil environment, then spent some time at its monasteries–where monks live, pray and meditate.  Feel closer to God, unwind, knock out the stresses of life.
Here are some of the exhilarating activities you can enjoy in the lap of Himalayas:
1) Immerse in the splendour of nature, Biking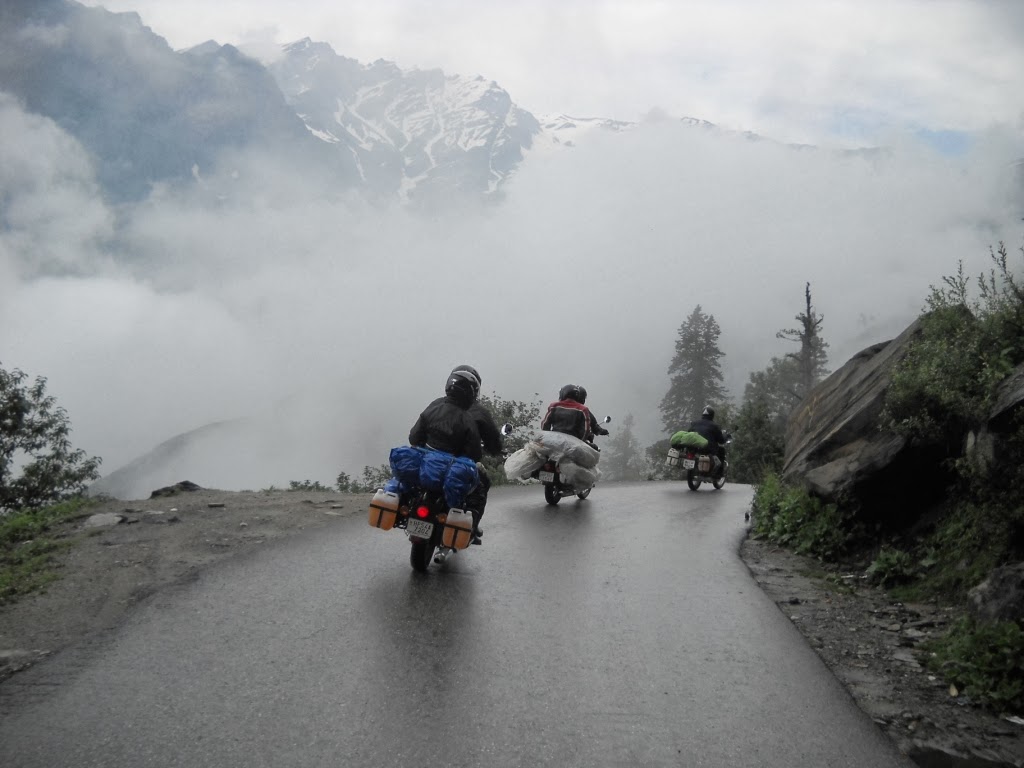 This snow-clad Himalayan town is known for its captivating landscapes and outlandish experiences. It is the 'Cradle of Adventure', the best way to explore the nature. Motoring through the highest mountain ranges of the world, the Himalayas and Karakoram is a delight. Feel the thrill as you ride along the beautiful snowcapped mountains, valleys, lakes and stopping at fascinating Buddhist Gompas and charming local villages. Winding, rising and falling roads adds to the pleasures as you traverse on your bike. Khardung La top to Leh, Leh to Manali, Leh to Pangong, Nubra and Dha-hanu are the foremost destination to start off any biking trip. Late June to the end of August provides the best time to see the nature at its prettiest. If you are the one who prefers distance from the hustle and humdrum of urban life, choose from our Ladakh Holiday Packages and enjoy unhurried and quiet holidays.
2) Challenge yourself Trekking in rugged landscape
Get to the world of icy wonders, on foots! Enjoy the treks that combine the ruggedness with the bewitching beauty of its landscape. Gaze at the astounding diversity of landscapes. The routes are dotted with monasteries, villages, mountain passes, barley fields and meadows to give you the entire Ladakh experience. There is a plethora of trails available and that too across all difficulty levels i.e. easy, moderate and difficult. Lamayuru to Chilling, Markha Valley, Spituk to Matho, Padum to Darcha, Rumtse to Tso Moriri, Chadar, Lamayuru to Stok Kangri are the most popular treks of Ladakh that give you the best of adventure and sightseeing. The new trekking routes include the Merak-Lema Bend, Chusul-Kartsangla-Mahe, and Phyang-Dokla-HunderDok-Hunde. Do you think you have seen enough? Wait till you make one of these treks.
3) Enjoy the thrill of White-Water Rafting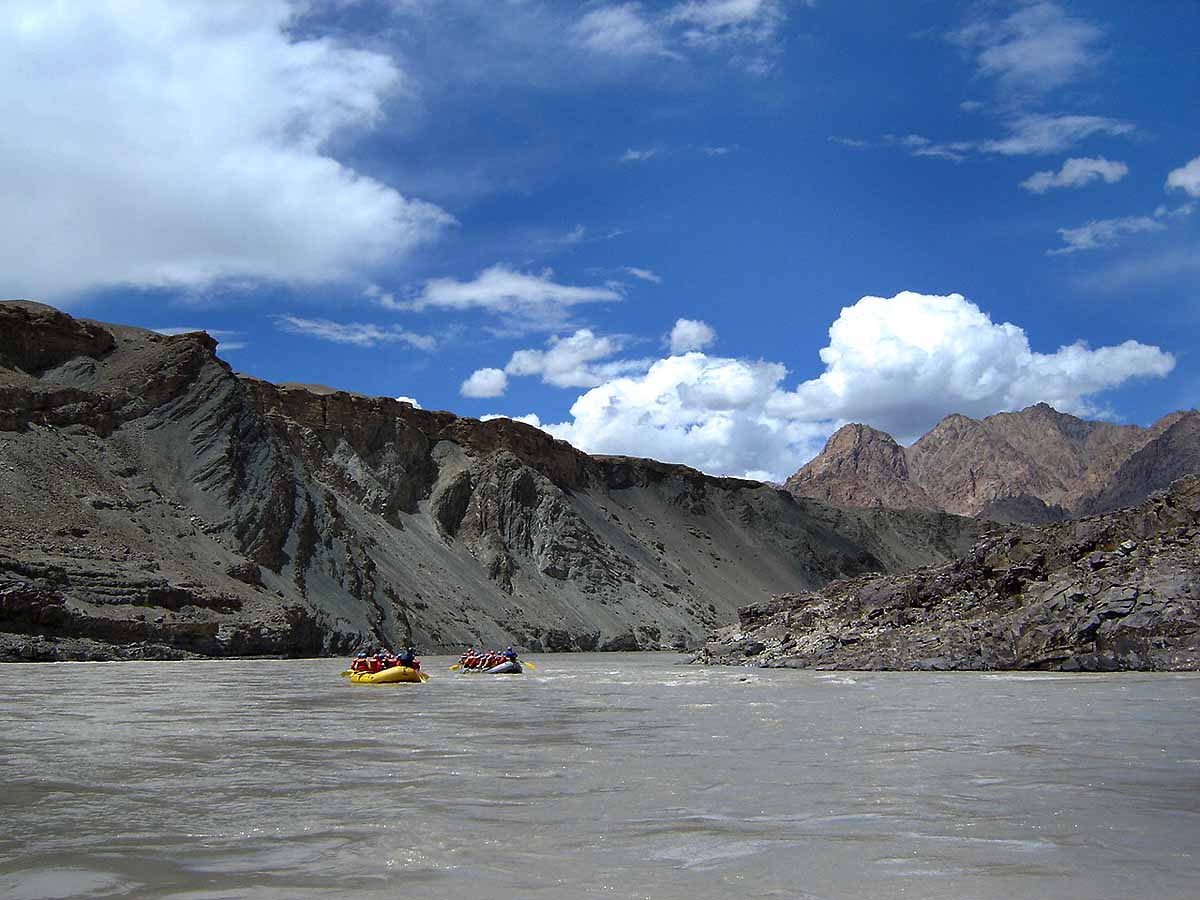 There are many ways of experiencing the beauty of Ladakh; white-water rafting is one among them. With superabundance of mighty rivers, flowing down the heights of Himalayas and other mountain ranges, there is no shortage for rafting expedition here. It would be amazing to enjoy rafting and steering through the unbridled waters of Zanskar River and Indus River, all by watching the views of Ladakh and Zanskar Ranges. Grab your suitable holiday package from un[travel]'s Ladakh Tour Packages and go offbeat in Ladakh.
4) Conquer the Peaks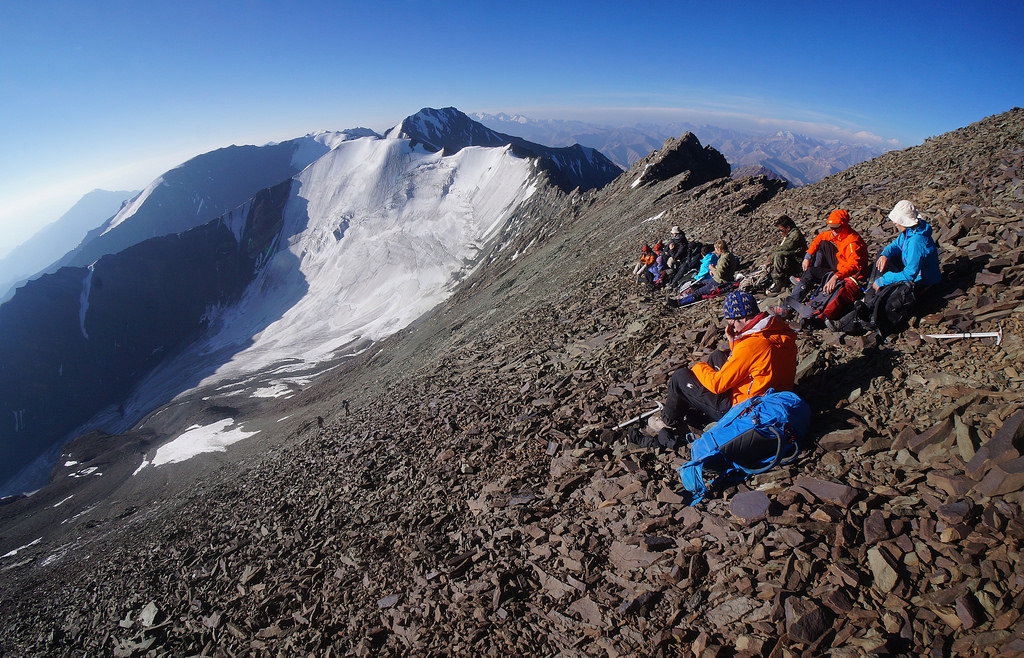 Scaling the peaks of Ladakh is every mountaineer's dream. You don't need to be the Sir Edmund Hillary-type to conquer the peaks like Stok Kangri, Nun Kun, Mentok Kangri, Kang Yatse, Lingser Kangri and Chamsher. Climb the arduous peaks, and marvel at the panoramic views of the surroundings. The treks take you to a world of icy and will leave you with lovely memories. It is also about seeing many exotic wild species that could be only seen in high altitudes.
5) Take the unpaved routes to wilderness, on a Horse Back
Ladakh is appealing for many reasons, and main reason is it being rustic. This rusticity and wilderness can be fully explored on a horse. Enjoy the pristine beauty of the region as well as the culturally-rich Gompas. Zanskar Valley is one of the amazing places to enjoy horse rides. Changthang is the most popular place in Ladakh for horse riding which is close to the Chinese border. Famed as the land of nomads, it is also place to find amazing wildlife, matchless bird species and pristine lakes. Choose un[travel] to customize your Ladakh Tour and enjoy beautiful Andaman.
6) Camel Safari- a sedate way to savour the beauty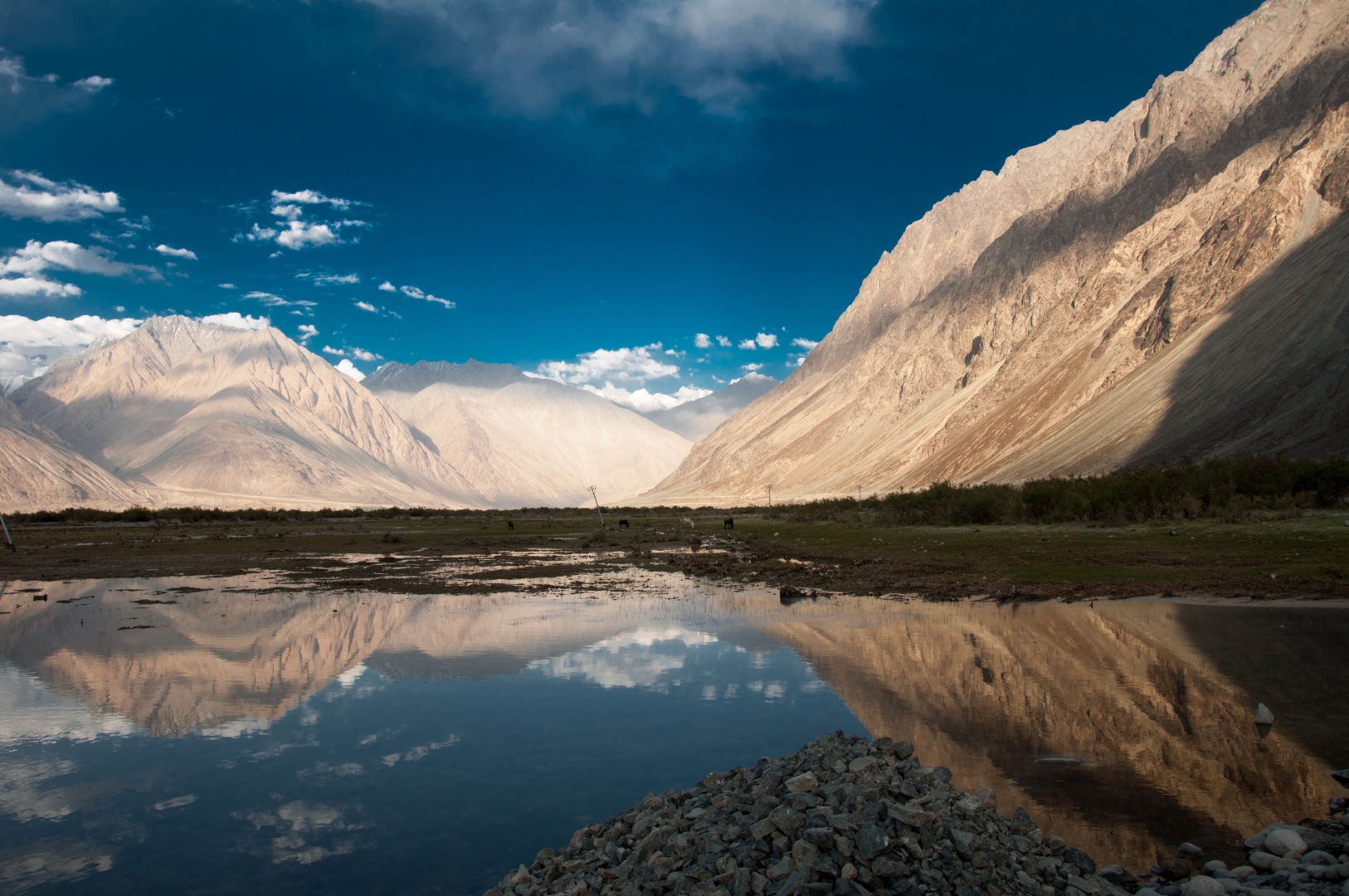 The undulating landscape of Ladakh can spill colours and magic over you. The relaxing camel safari on a Bactrian camel is more like a sedate way to get to know these beautiful remote places. These rare twin humped camels are an ungulate variety of camel to find Hunder and Nubra Valley. The camel safari tour to the Valley mostly ends at panoramic vistas or prominent villages like Diskit.
7) Joust for supremacy in Polo and Archery tourneys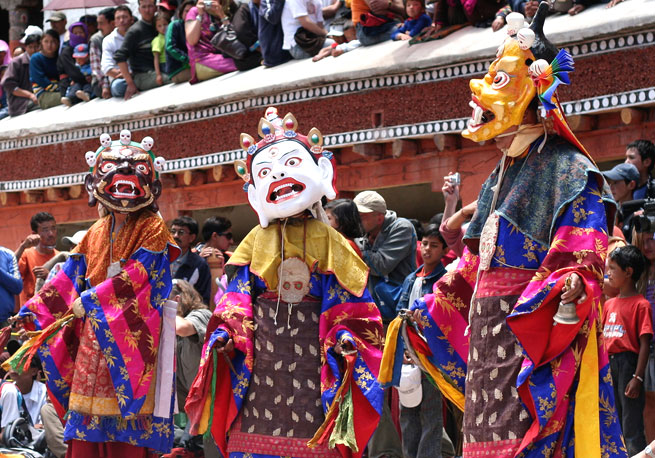 Not just winter sports like ice hockey and ice skating, Ladakh hosts a lot of sporting activities; like Polo, cricket and archery. Many villages hold many sporting events, which are as much about traditional dancing, drinking and gambling. With some cheering folks around you, enjoying these sports shall be an exciting experience. The Ladakh Polo Festival, mostly hosted in the month of July, is more than just about Polo, it's time to experience the authentic village summer life with folk music, folk dance, traditional art, local drama and traditional cuisines all available at this festival. Catch the best Holiday Deals in Ladakh and plan your exciting vacations.
8) Watch the Enchanting Wildlife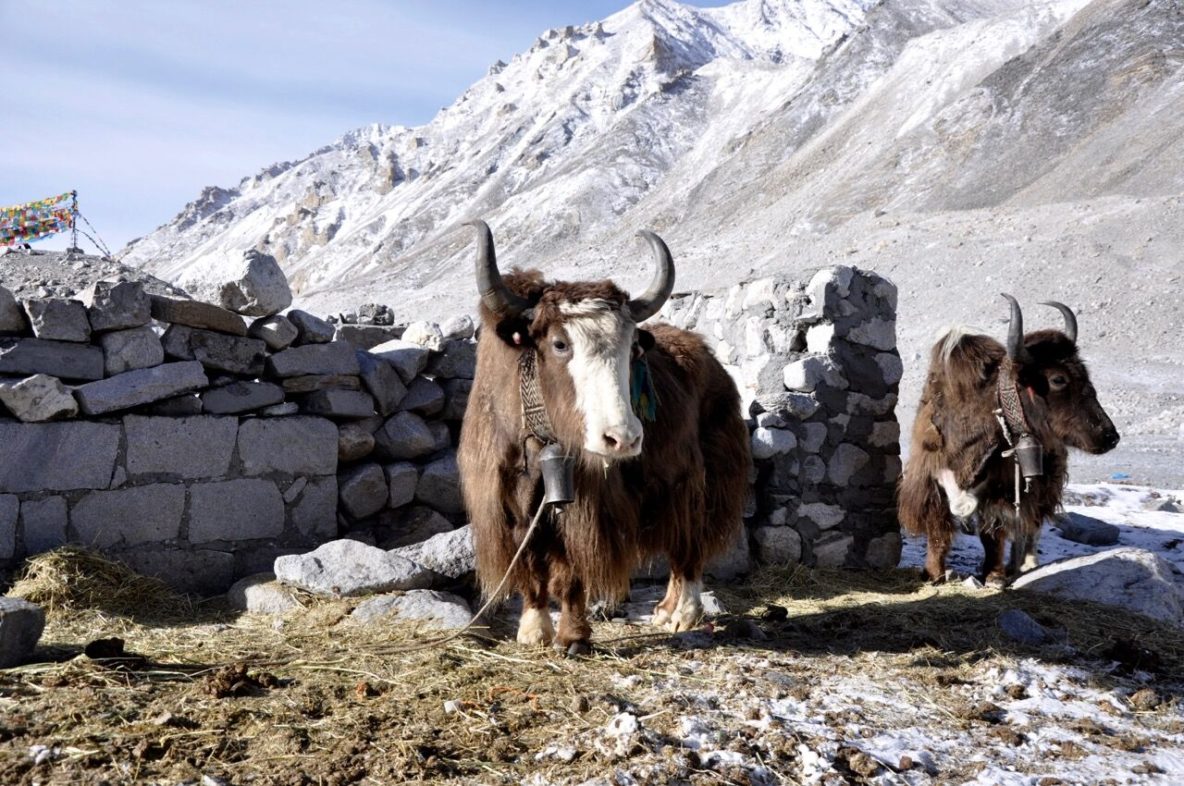 Huge variety of flora and fauna and some rare, endangered species of animals are found in Ladakh, making it a spot for nature lovers and wildlife enthusiasts alike. The rugged mountains and alpine climate foster hundreds of Bharals (Blue Sheep) and Wild Yaks, and you see many grazing on the higher levels of Hemis National Park. Some of the other endangered animals found here are Snow Leopards, Ibex, Wild Ass, Mouse Hares, Nyan, Shapu, Red Foxes, Tibetan Antelope, and Wolves.
9) Camping, Stargazing in an open tent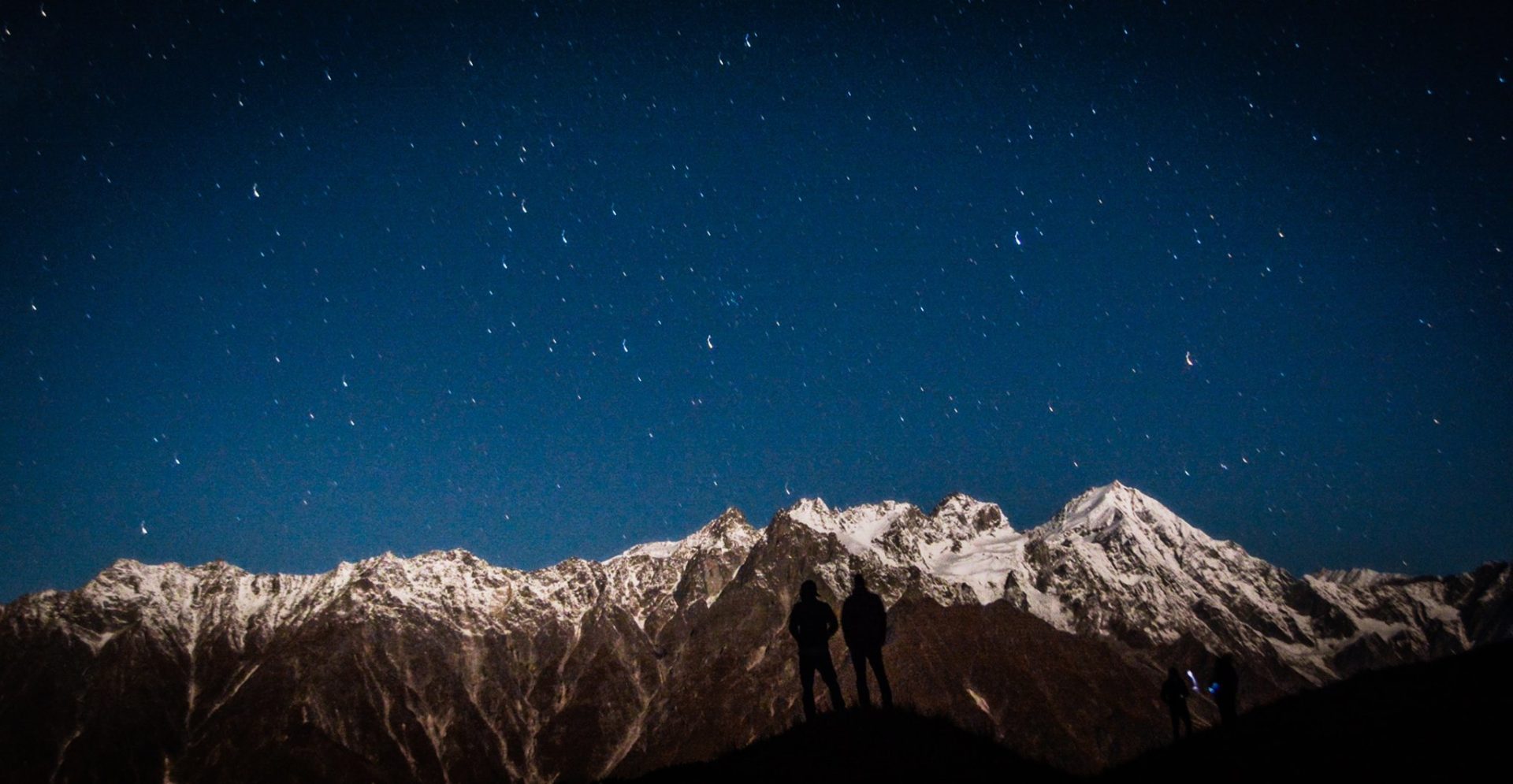 Ladakh is some place to stargaze. Along with the astounding night sky views, one would be able to spot many stars, especially during full moon day. The silent atmosphere adds more charm to the moonlit darkness. Sit around the campfire at night with your friends and watch the flashing stars while taking the cool, refreshingly soothing air. The Hunder, Turuk and Diksit villages provide open tents, camps and home stay facilities for stargazing. The night sky will leave you dazzled! You can customize your travel to Ladakh with un[travel]'s range of Ladakh Customised Holiday Packages.

Comments