Who doesn't like to holiday among clear blue seas, evergreen forests and pristine landscapes? Andaman and Nicobar Island is one such destination, and it make for a perfect year-round holiday spot to savor, and what more? This archipelago of 60 islands, in the middle of Bay of Bengal, is also a place that can give you the best bang for your buck as well.  These islands are divided into two zones- Andaman group of islands and Nicobar group of islands. The atmosphere is quite romantic; it is pleasant, mildly humid and offers good sea-breeze to just chill out.
The pristine shore's beauty is only matched by the bright blue water. The place is not too sweaty or sultry and is perfect to grab a beverage and layback on the shacks. There are plenty in offing for the adrenaline junkies. The islands have a thriving water sports culture. Enjoy a range of activities, from scuba diving to snorkeling, river rafting and more. The coral reef stretches of Andaman and Nicobar Island are one of the four major coral reefs regions of India, and many islands are designated wildlife sanctuaries. Spot wide ranges of marine animals like turtles, and molluscs like the giant clam, different kinds of shells, cowries, pearl oysters, and starfish. Wild animals like wild boar, spotted deer, crab-eating macaque, python and gecko and the presence of a large number of species in such a small area makes the Andaman and Nicobar Islands one of the richest ecosystems and biodiversity hot spots.
The temperature in Andaman doesn't see disturbing fluctuations and remain good throughout the year, expect few months. Generally, it has a warm tropical climate, and is characterized with a minimum of 23° C temperature, and a maximum of 31° C. The best time to visit Andaman and Nicobar Island is from the months of November to May. Monsoons, from May to September, are not recommended.
Summer Season (April to mid-June)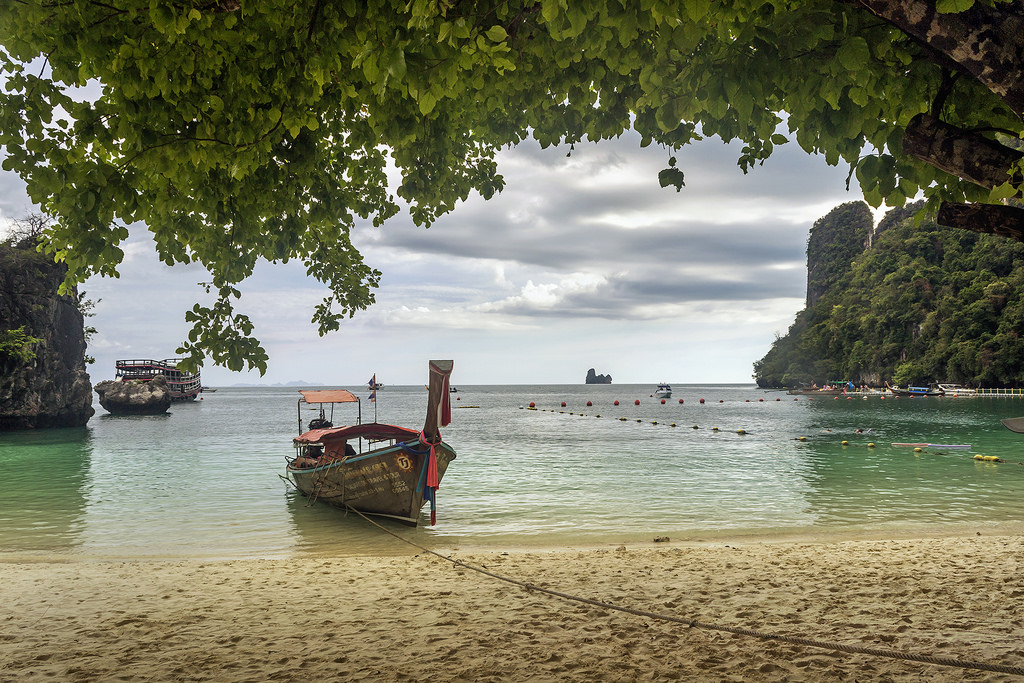 Summer in Andaman and Nicobar is a whole mixture of romance and splendor. Places like the beautiful Shaheed Dweep, Port Blair, Swaraj Dweep, Viper Island, Kaala Patthar beach, Chidiya Tapu, Elephant beach, Netaji Subhas Chandra Bose Dweep and Barren Island can be enjoyed fully in summer months, without any exertion. The temperature generally stays between 24 to 37 degrees Celsius. It is a pleasant time to travel and to see the sea caves and less explored marine life of Shaheed Dweep or the Elephant beach at Swaraj Dweep, famous for underwater diving. All the hotspots can be easily by bus, auto or even jetty from the Dweep. Grab your suitable holiday package from un[travel]'s Andaman Tour Packages and go offbeat in Andaman and Nicobar Islands.
Rugged, wild, and untouched are just some of the words used to describe its shoreline. Immerse yourself in raw nature or go see the man-made wonders of the islands, or have the best of the eye catching sunrise and sunset views. Or simply go lazing on the warm sands of the picturesque beaches, with a glass of wine. Because the weather is not too hot and humid, all the activities including sightseeing are quite easily possible to assume. Andaman Islands are ideal for range of activities, including ample opportunities, starting with a simple glass bottom boating to snorkeling, banana rides, scuba diving and kayaking.
Monsoon Season (mid-June to September)
The monsoon season, from May to September can be avoided due to the high tidal waves, insistent rains and winds. The monsoon temperature stays between 22 degrees Celsius to 35 degrees Celsius. This region sees an average to heavy rain showers during this period, making watersports activities difficult.
That said, monsoon has its own charm. Port Blair would still be very active during monsoon. With almost no tourists around, you'll have the best beach scenes, without much investment. Nothing beats the thrill of taking a walk along the Radha Nagar Beach or snorkeling in Bharatpur Beach with a storm approaching! Savour the beauty of the Andaman Islands and create your very own monsoon memories by having the best seafood's in the numerous small cafes dotting the many islands, all by watching the rain around. It's worth trying. Grab the best  Andaman Honeymoon Packages from un[travel] to enjoy hassle-free vacations in Ross and Smith Island.
Winter Season (October to March)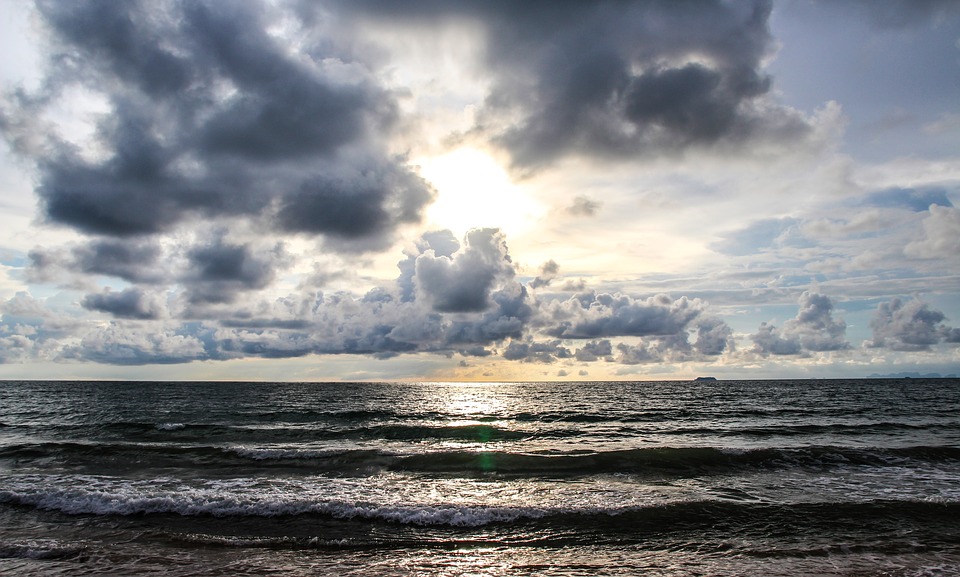 The' time to visit Andaman and Nicobar Islands are the months of October to March. The weather gets cooler after the rains and remains mildly pleasant. The temperature remains between 20 degrees Celsius to 30 degrees Celsius and there is no winter chill as such, promising some good rewarding time outdoors, ensuring you make the most of your holiday. It is neither too cold nor too hot, so it is the perfect time for swimming and enjoying the seas.
The Islands rims with life and action, making any visitor fall in love with them and the plethora of entertainment options it provide with! Sightseeing in and around Port Blair and even in the islands are possible. With clear waters, the underwater visibility is very clear; making snorkelling, diving, scuba diving, and undersea walking exciting. The beach festival, in January, is the right time to be here. It is the celebration of colours, and showcase entertainment of different hues ranging from food courts, sand sculpture, live cultural programmes, and to various competitions. You will be spoiled for action and choices!
One rider to the deal; the hotel rates and airfares can be on the higher side. Need to book in advance or else your preferred hotel might be fully booked by this time. You can customize your travel to Andaman with un[travel]'s range of Andaman Customised Holiday Packages.

Comments