Uttarakhand is the Devbhumi, meaning "Land of the Gods" when translated to English.Caressed by the Himalayan ranges, the state is a centre for hiking trails that stretch for miles and  picturesque hill stations. When talking about Uttarakhand, two names usually stand out the most. Mussoorie and Nainital. The most famous hill stations in Northern India, the enchanting natural beauty and atmosphere of these places has made them a tourist magnet for years. But what often gets forgotten in this discussion is how diverse the entire state is. There are so many more places to visit in Uttarakhand, which are offbeat and deserve a visit. Let us take a look at some of our favourite offbeat places of Uttarakhand.


Munsiyari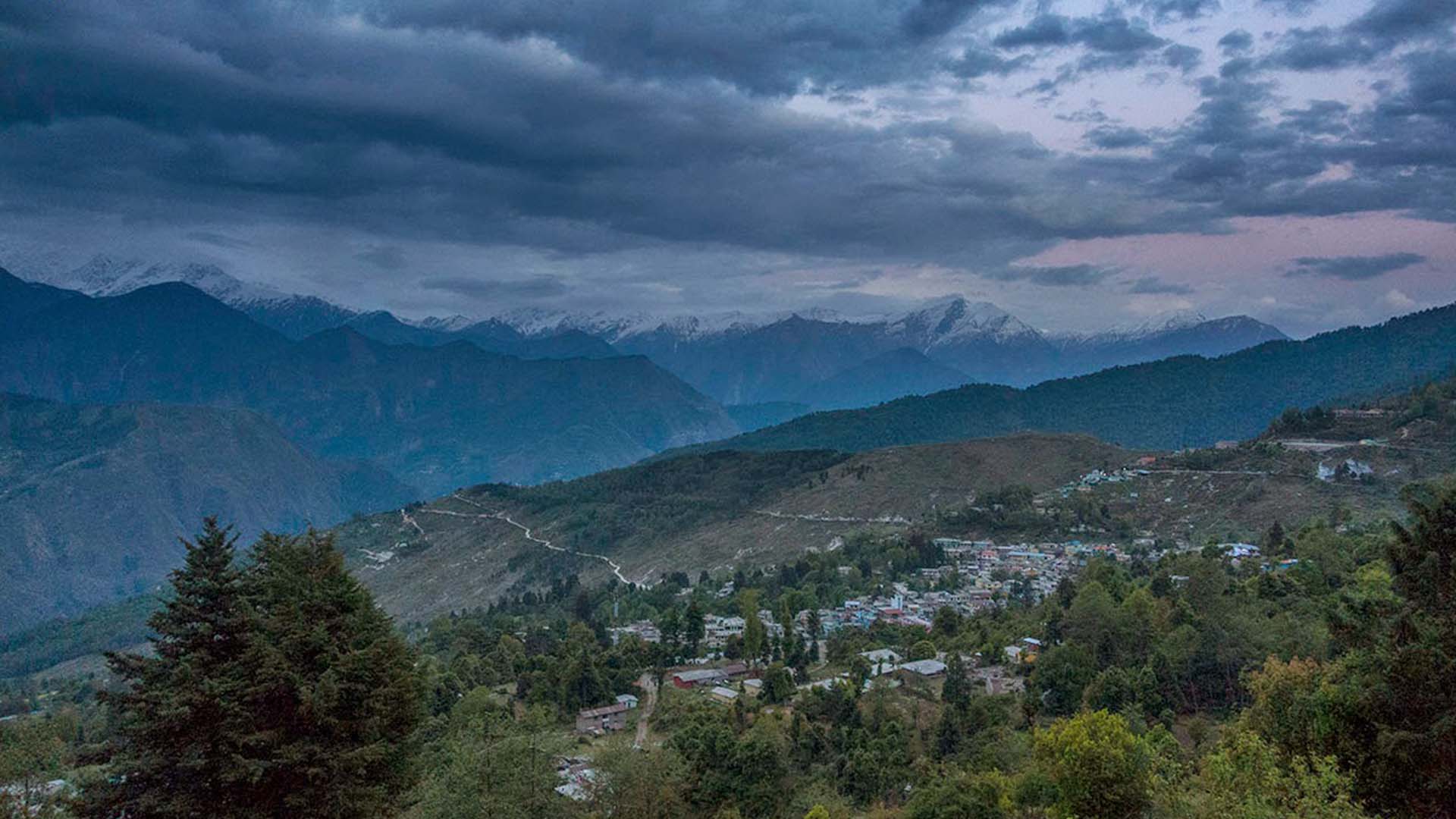 A village tucked away, hidden from the in world in the Himalayan foothills. A place where people are simple and so is life. No frills and complexity. Sound alluring?
If so, you are in luck. Located in the Pittorgarh district, Munsiyari is usually a starting point for hikes and trails that lead to glaciers in the area. It is also popular with bikers as it on the way to some of the higher reaches of roads.
With the name meaning "a place with snow", Munsiyari is a heavenly village of its own.  Being a rather offbeat place to visit in Uttarakhand, it is free from the crowds and chaos. The serenity of nature and the simple beauty that stands out makes this fact evident here.
One of the beautiful experiences here is the view of the Panchahuli peaks, which are a huge Himalayan range, of 5 peaks lined up together. A walk to higher grounds in this village provides you with this magnificent view, which is to visit for.
Kasauni
Similar to Munsiyari, Kasauni is another small village situated at a natural view point offering Eagle's eye view of the Himalayan peaks. Situated in the Almora district, Kasauni is often known as the "Switzerland of India" ever since Mahatma Gandhi visited the place and noticed how similar the geography and natural beauty of the village were to its Swiss counterpart.
At about 1900 mts, the weather is pleasant here to visit anytime of the year. You can see an almost 300km wide panorama of the Himalayan peaks from anywhere in Kasauni. These peaks include the Nanda Devi, Trishul, and the Panchachuli Peaks.
There are thick forests surrounding Kasauni, with various streams bubbling along, which make them perfect for small walks and hikes.  A little closer to nature and a little away from civilization, Kasauni is a perfect place to visit in Uttarakhand on a weekend.
Kanatal
Love Mussoorie but hate the crowds? Kanatal is here is save your soul!
Situated about 38 kms from Mussoorie, Kanatal is a small village perched at an elevation of about 2600 mts. It offers you the natural splendour and scenic beauty the region is so famous for. As it's relatively unknown to mainstream tourism yet, you can also enjoy the peace here.
While in Kanatal, you can enjoy the panoramic views of the Himalayas all around. There are numerous apple orchards which you can visit, and enjoy fresh apples if it's the right season! For the hikers, Kodia Jungle is a must visit. You can also enjoy wildlife photography and vistas of colourful flowers in this forest. Another place to visit near Mussorie and Kanatal is the Tehri Dam, which is a serene spot in itself.
Harshil
Gangotri is one the major pilgrimage sites for Hindus, one of the 4 temples in the Char Dham. Nearby Gangotri, on the banks of river Bhagirath, lies the small relatively unknown town of Harshil.
In the lap of mountains, Harshil is renowned for its natural beauty and the simple charm of the people.  It is a perfect getaway from the usual and the tourist experiences to explore the raw, real life. As you take a walk through this village, you will come across dense apple orchards and wild flowers.  The streams of the river pass through the town, and here you can spend some time on the appealing bridges that have been built.
There are a few interesting villages in the proximity of Harshil. Bagori is a village where the people are of Tibetian descent. You can see their culture here and visit the monastery in town. Another quaint village here is Mukhva, about 3 kms from Harshil. You can walk till Mukhva, and find a beautiful waterfall on the way.
Mukteshwar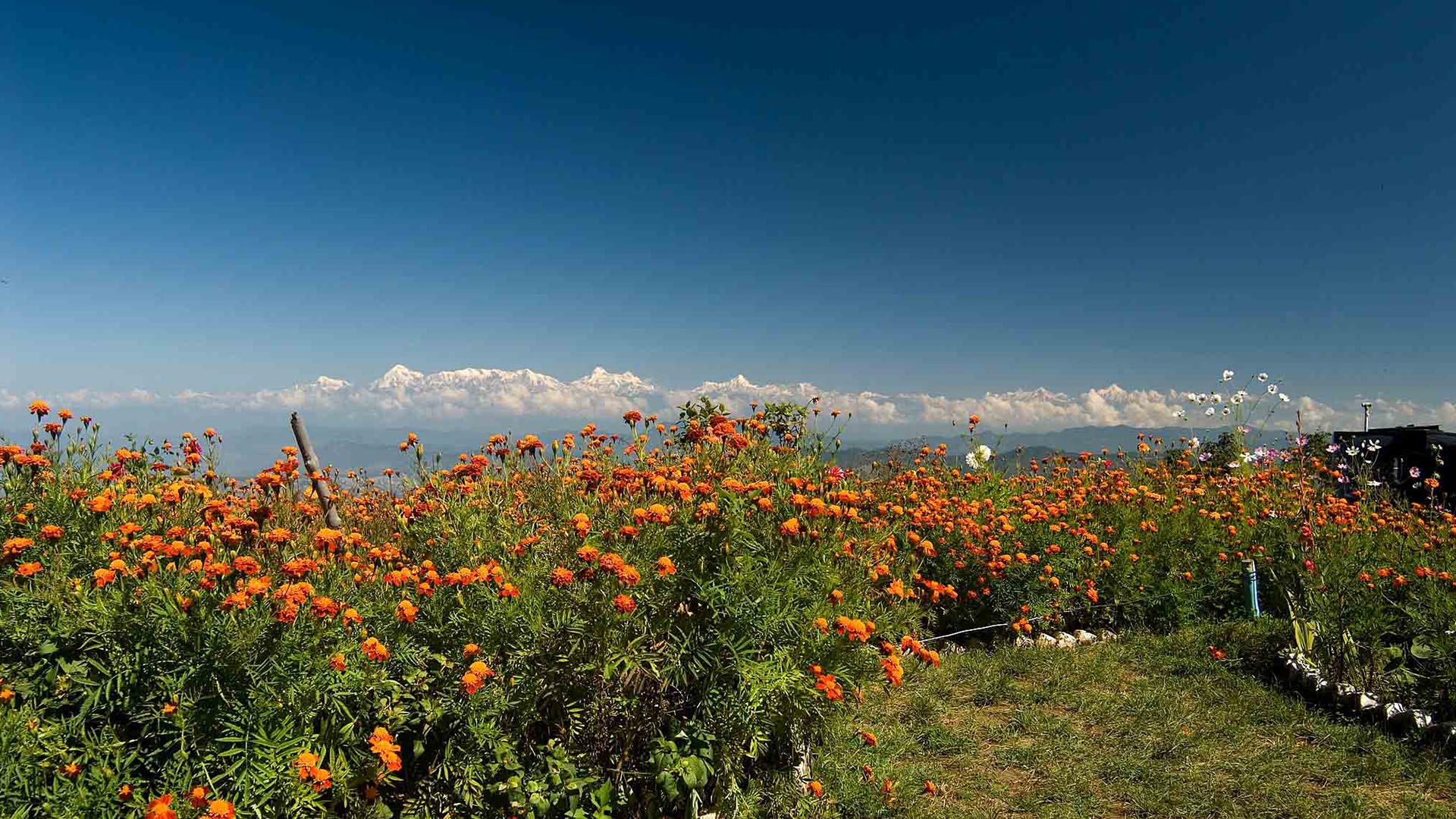 Located about 50 kms Nainital, Mukteshwar gets its name from the old legends. It is believed that Lord Shiva granted "Mukti" or freedom to a demon by slaying him here. A temple stands in reference to that here.
More importantly, Mukteshwar is a place of natural beauty, with orchards, forests, wildflowers and panoramic views of Himalayas. When the conservationist Jim Corbett came here to hunt down a man eating Tiger, he fell in love with the simple beauty of life here.
It is famous for its apple orchards, and the temple from where one can catch magnificent views of the Himalayan ranges. While most of the tourists flock to Nainital, Mukteshwar can be a good option for an offbeat place to visit near Nainital.
It makes for a perfect getaway when you're looking to relax on nature. There are various luxury and boutique stay options in Mukteshwar. If you are looking for more isolation as well as luxury, you can visit the Binsar Wildlife Sanctuary, which is about 75 kms from Mukteshwar.
And you thought Uttarakhand was just about Mussoorie and Nainital. There are many offbeat places to visit in Uttarakhand, with many of them being nearby to both the major tourist spots. You simply have to look for them to find them. Which places will you be visiting on your next trip to Uttarakhand?

Comments