Probably, natural beauty is the prime reason for most of the travellers to look out for vacations in Andaman and Nicobar Islands. Sunny skies, gorgeous white sands, crystal clear blue waters and unspoiled nature make the place to look like heaven, and this heavenly place can easily hypnotize anyone to laze on golden beaches and do absolutely nothing. But, blissful Andamans are not just about relaxing holidays, they pack a lot of fun and adventure activities too. Scuba diving and snorkeling you might know, but there are a few more that nobody would have ever told you.
Check out these 10 unusual activities to include in your Andaman bucket list to grab the most exotic offbeat experiences in Andaman and Nicobar Islands.
Experience bioluminescence in Havelock

Head out into the waters after the sunset and start paddling over the sea that glows in night. Yes! It's bioluminescence in Havelock – one of the most magical experiences that you can have in Andaman, where sea lits up with every swish of your paddle. As the phytoplanktons move with the water, the sea sparkles with off-worldly blue tints just as if the stars are fallen into the water.
The kayaking lasts approximately for 3 hours, but the experience is something that you will cherish forever. But, make sure that you try the adventure when the moon is in its lowest phase. Grab our All-Inclusive Trip Packages to Havelock to make sure that you don't miss out any exciting activity there.
Sea Walk at North Bay

Ever dreamt of walking on the moon? Well, it seems to be a bit impossible; so, why don't you try sea walk, a kind of similar zero gravity experience beneath the sea, where you will be taken to a depth of 7 meters into the sea with just a helmet providing continuous oxygen.
If you don't want to get into the thrill of scuba diving, sea walk is just for you! Thanks to crystal clear and emerald green water which along with diverse flora and fauna makes North Bay a perfect place to walk amidst beautiful coral reefs. You may pick your suitable Andaman Tour Package and customize your itinerary as per your choice to get the best of this blissful place.
Try fishing around Havelock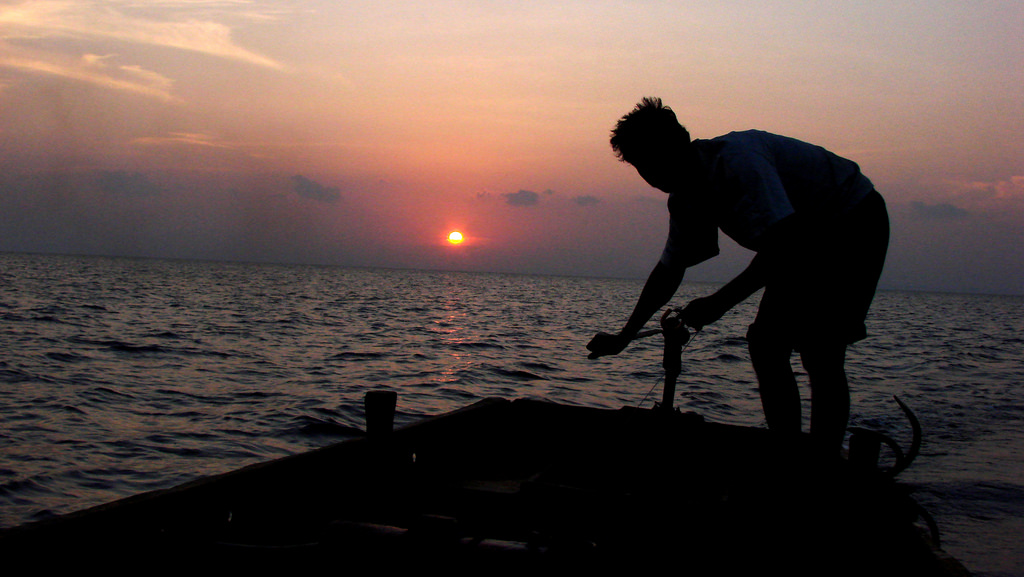 Believe it or not, fishing around Havelock is an experience of a lifetime. Being remotely located, Andamans boasts a vast variety of colourful fishes, making the archipelago ideal for angling. Board the Black Marlin, a fishing boat anchored around Havelock to ride through the waves to explore all virgin islands and do fishing at Inglis Island, South Button Island, Peel Island and Wilson Island.
Even if you are not interested in fishing, you may hire the boat just for exploring the islands. The vast stretch of treasure of emerald green waters will generate a spell in your mind.
Take a tour through Barren Island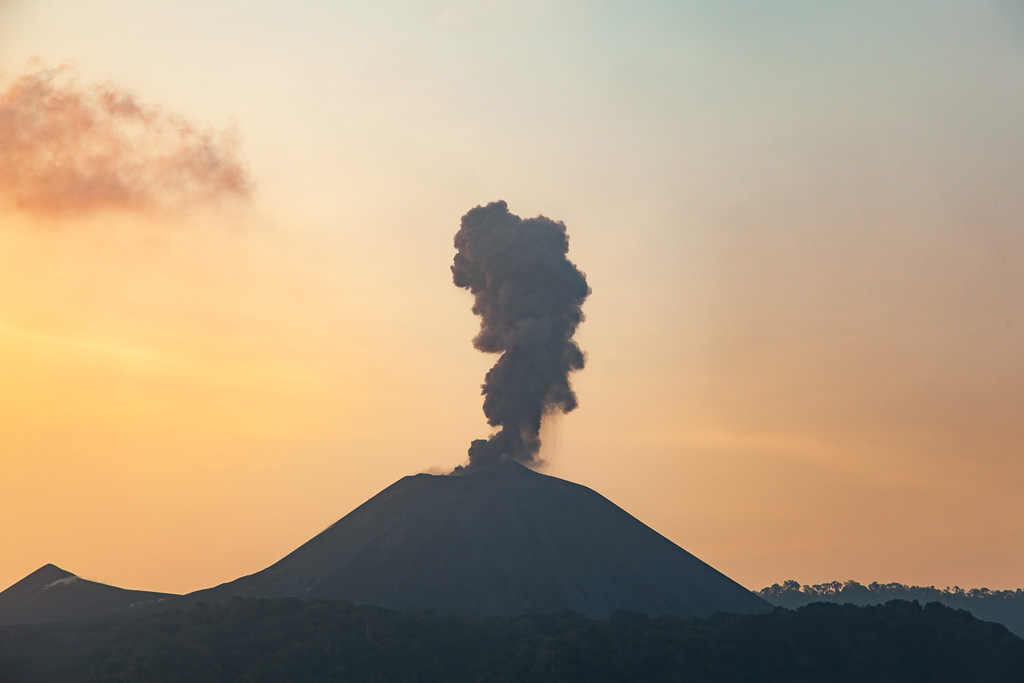 South Asia's only active volcano, Barren Island is a site that you would want to gaze without batting an eye. The island with 3 km diameter has the toughest inhabitants such as Flying fox and some rare rodent species and goats.
Hop over to Sea Horse, a luxury boat that will take you to Barren Island. The luxury boat is equipped with fully furnished bedrooms, kitchens & restrooms and can accommodate 7-9 persons. The trip is a package of both fishing activities and visits to the untouched and virgin islands. You may spend a couple of days on this boat to experience the eternal beauty of Andamans while riding through the waves of the Bay of Bengal.
Witness turtle nestling in Diglipur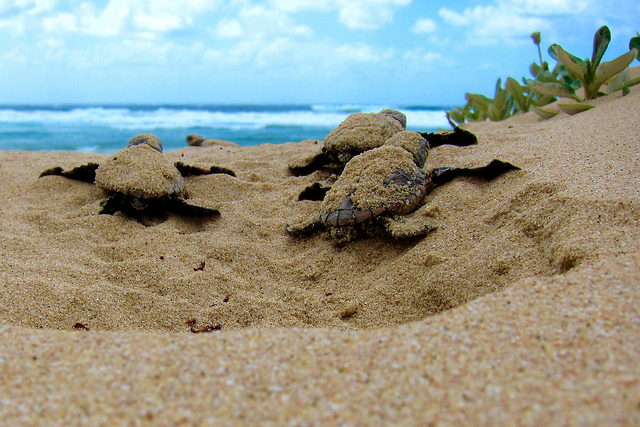 From December to January, turtles go through gestation period that makes them roam around the beaches. So, if you are arriving in the Andaman Islands during this period, explore the Northern Andamans, Diglipur to witness thousands of turtles on the seashore. Ram Nagar Beach and Kalighat are the ideal places to witness awe-inspiring site of turtles.
You don't want to miss even any unheard experience in the archipelago at the Bay of Bengal. Do you?  Choose from un[travel]'s Andaman Customised Holiday Packages, taste each and every adventure there.
Enjoy birding at Saddle Peak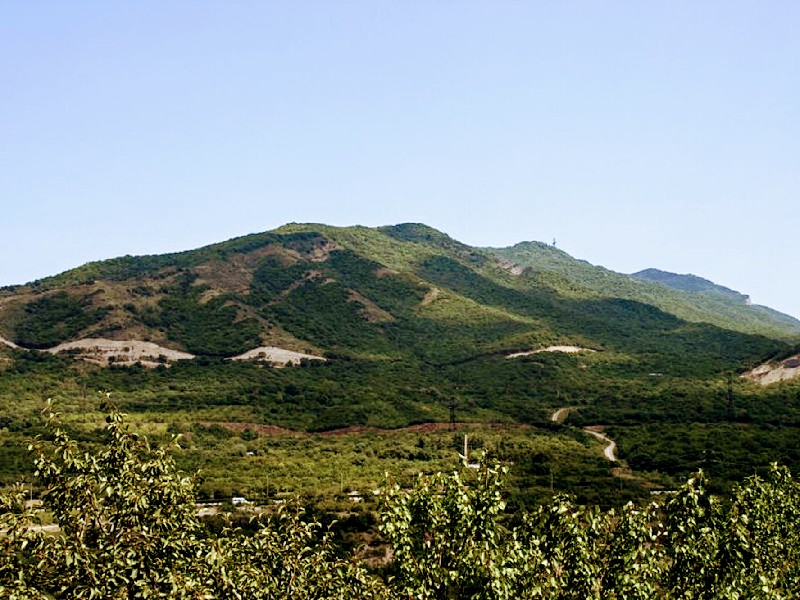 Saddle Peak, the highest point in Andamans homes the Saddle Peak National Park, that comprises some of exotic flora and fauna. If you are a bird lover, the site holds the best for birding. Andaman Wild Pig, Andaman Hill Myna, Andaman Imperial Pigeon are few exclusive animal and bird species that are found here. The subtropical area also offers short hiking trips.
Pick from the best Holiday Deals in Andamans to witness the mesmerizing subtropical aura of Saddle Peak.
Kayak through mangrove forests in Mayabunder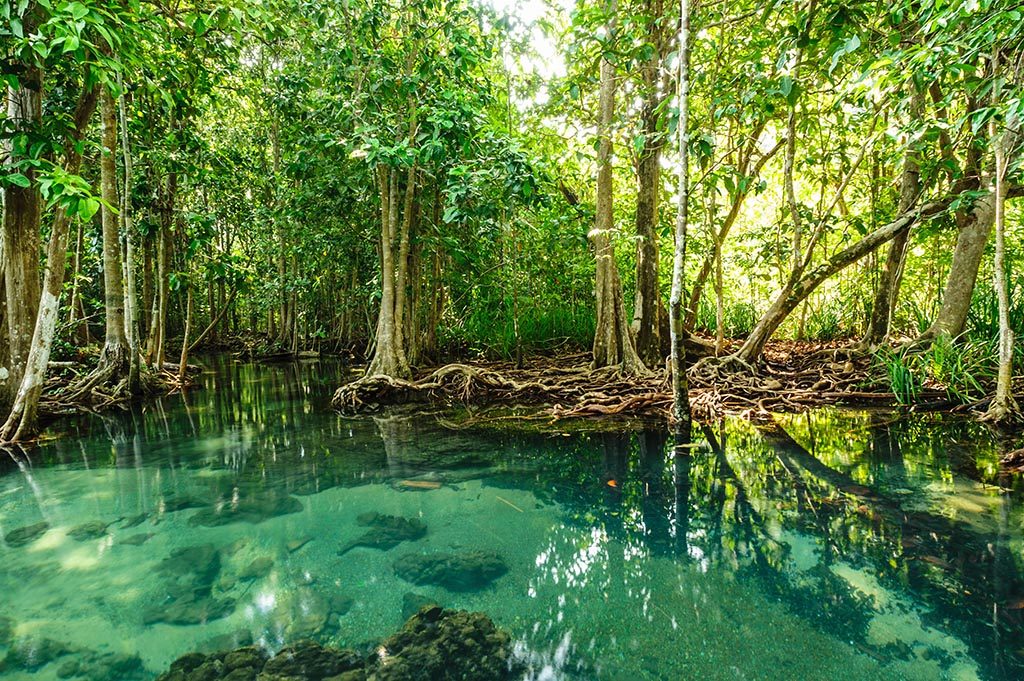 Beaches may be great fun, they may spellbind you. But, there's something extra special about mangrove creeks; though away from the tourists' radar, they are beautiful and adventurous too. Mayabunder, a not so popular district in Andamans, owns a magnificent treasure of mangrove forests. Taking a boat ride here is must have experience in exotic Andamans. The 3 hours boat ride begins with upstream kayaking at Karmatang Beach or Avis Beach and then takes you to most spectacular and mesmerizing nature scenes.
So, charge up your muscles and get ready to Kayak in Mayabunder with un[travels]'s Customized Holiday Deals in Andaman & Nicobar Islands.
Spend time with your beloved in a bamboo hut in Long Island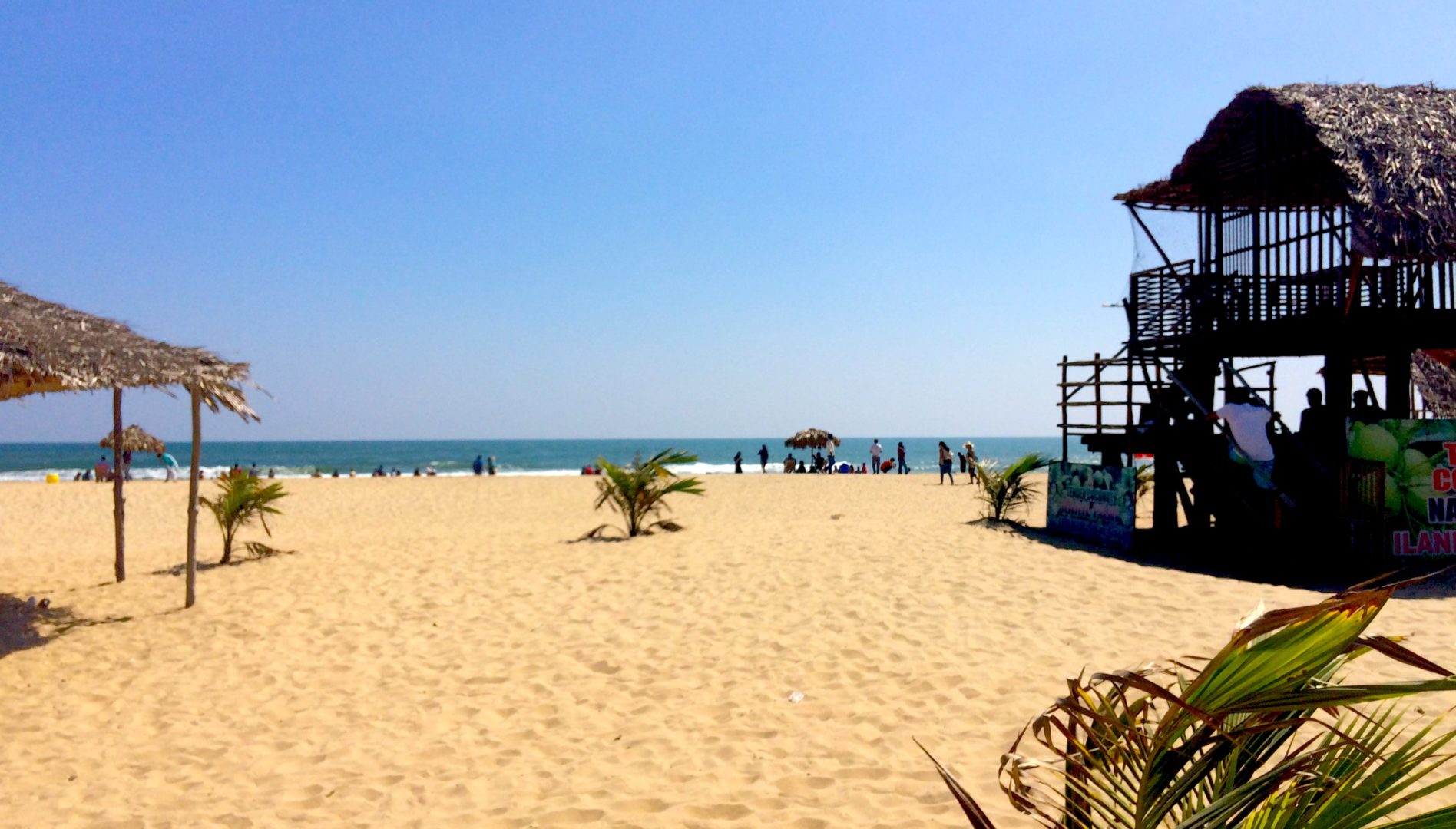 Beautiful and exciting, it seems when you see your favourite star cherishing moments at the calm and beautiful seashore. And, we know you too want the same. Your Bollywood fantasy may come true here at Long Island, a beautiful gem in Andaman. This not so popular destination is a cheat code! The serenity that the island provides along with stunningly beautiful views can't be surpassed by that of any other place. Spend nights inside a bamboo hut with your beloved, which opens directly to the blissful beach.
Get the best of Andaman Honeymoon Packages only at un[travel] and enjoy romantic vacations in nature's cradle.
Discover the Blue Lagoon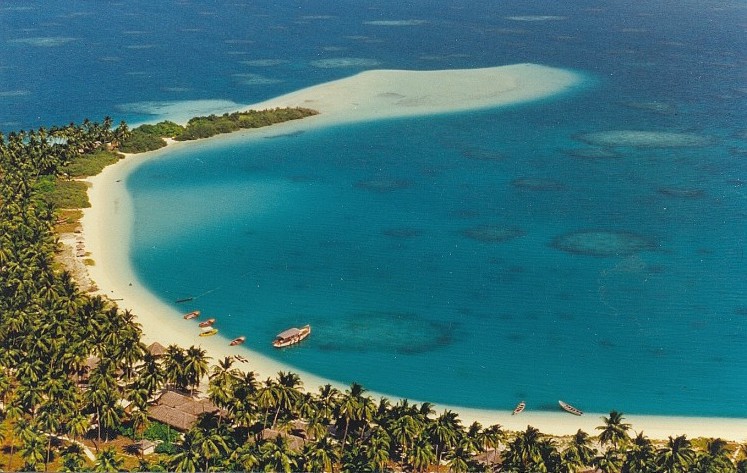 Crystal clear blue waters, shallow beaches, beautiful coral reefs, with all these Blue Lagoon is not less a paradise on Earth!  Rent a ferry to discover the way to mystical Blue Lagoon at the end of Elephant Beach. Just lie down on a tube there to float while keeping all your worries aside, and meditate among calm & heartbreakingly beautiful environs.
When vibrant Bay of Bengal waves is not all you want to experience in the islands, select from our handpicked Customized Tours in Andaman and discover the dreamland like Blue Lagoon.
Trek to Madhuban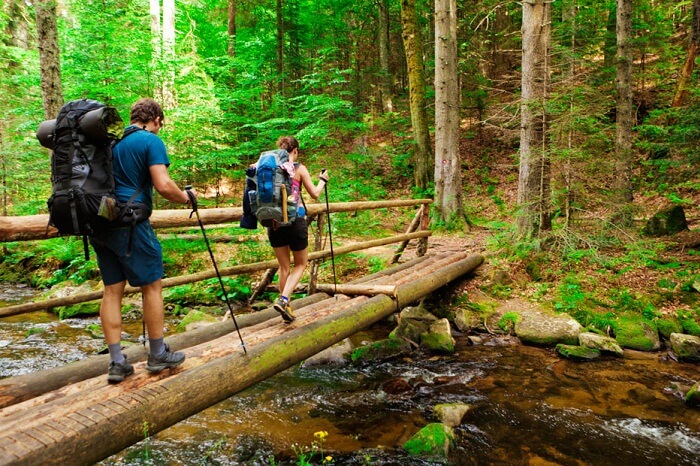 Of course, you must have thought that islands are for relaxing beaches and for treks, you have the Himalayas. Well, you are partially wrong here. Along with laze beaches, heavenly Andamans also offer India's one of the best treks, i.e., trek from Mt Harriet – the third highest peak in the archipelago – to Madhuban via Kala Patthar.
The trekking trail is a rugged stretch of forests that home the most exotic variety of flora & fauna. Trekking through this route will change all your conventional thoughts about the islands. You may reach easily here through a short ferry ride from Chatham Harbour in Port Blair. Browse through un[travel]'s Trip Packages to Andaman and Nicobars and get guided tours to the trek.
So, go offbeat in Andamans and don't let your Andaman trip to be just another beach. Choose from our Customized Andaman & Nicobar Tour Packages and make the most out of your Andaman Tour with un[tavel].

Comments