Ubud is one of the most popular destinations in Bali, and this is understandable. With its stunning nature, incredible food, different wellness activities and numerous temples there are lots of things to do in Ubud. This part of the island has long been known as its cultural capital, so you will also find there numerous art galleries and museums, dedicated to traditional balinese culture as well as modern art exhibitions. Wonderful spa centres, yoga studios and meditation classes will not leave anyone indifferent… Indeed, there are plenty of things to try and discover in this little paradise. Here is the list of 5 best things to do in Ubud, if you want to do the most of your holiday, learn more about Bali and, probably, about yourself!
1. Visit Rice Terraces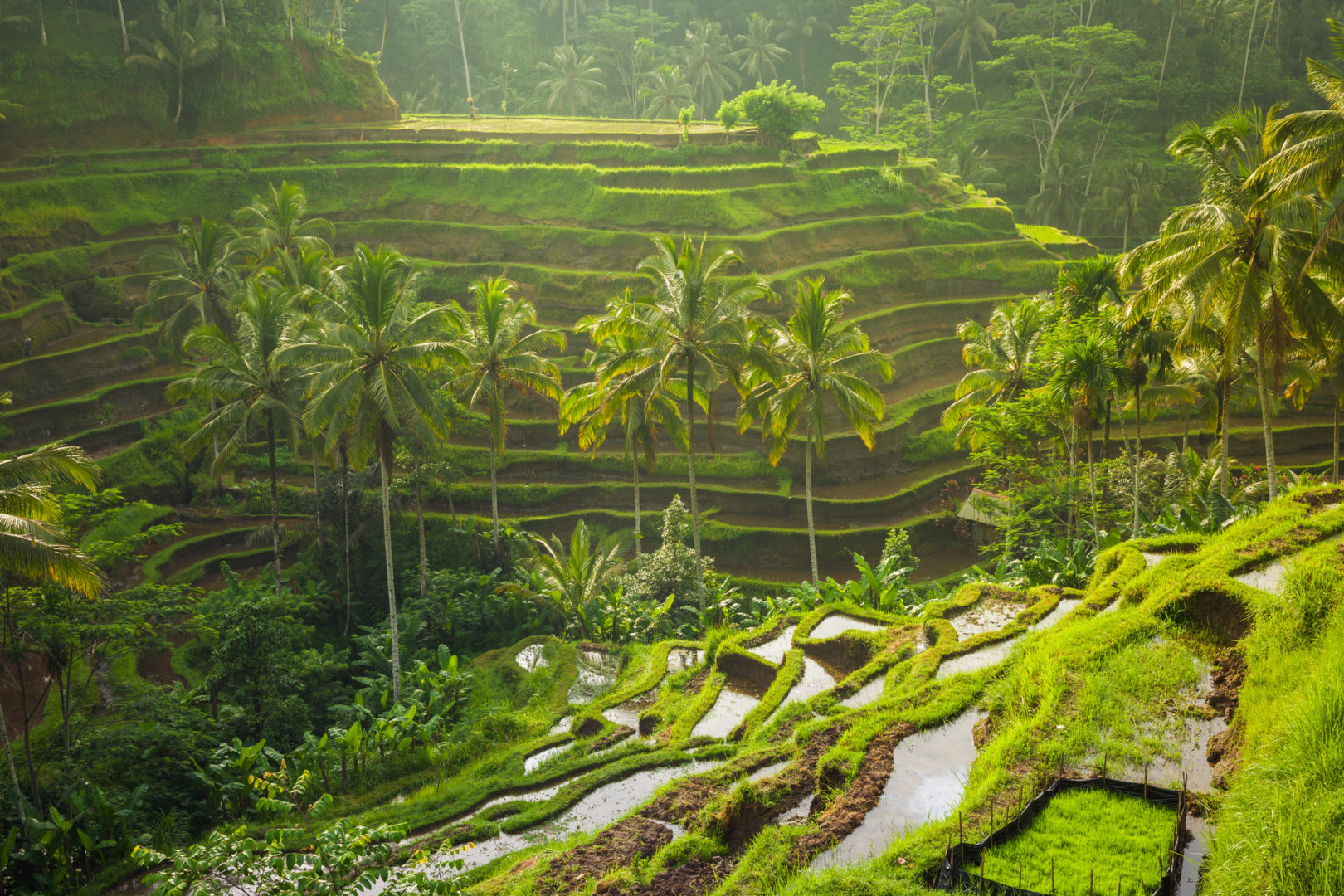 Choose the early morning hiking to famous rice terraces and you will have a chance to enjoy the best of the local scenery. These rice fields situated on green hills have already become a visit card of the Bali, and Ubud is one of the best places to discover them. One of the places worthy to visit is Tegalalang rice terrace, which is a popular spot located a short drive outside the heart of Ubud. These fields are considered as the most beautiful ones in this part of the island, as the view here is just stunning. By the way, Indonesia is the third-largest producer of rice in the world and rice cultivation covers a total of around 10 million hectares. Rice is a staple food for all classes there, and it holds the central place in Indonesian culture and cuisine.
2. Yoga & Meditation class
Bali is a yogi paradise and whether you are a beginner or asana guru, you will definitely find the class which suits your needs. The biggest and most popular yoga studio in Ubud is called Yoga Barn, it is situated in the southern part of central Ubud. Besides that, there are many other places offering their services – from powerful flow classes and meditation to yoga workshops, cooking classes and movie nights. The price for one yoga lesson is affordable enough, on average it costs around 10$ per hour. Indeed, relaxing yoga class is the great way to start your day and to get into calm, peaceful and mystical atmosphere of Ubud.
3. Snorkeling & diving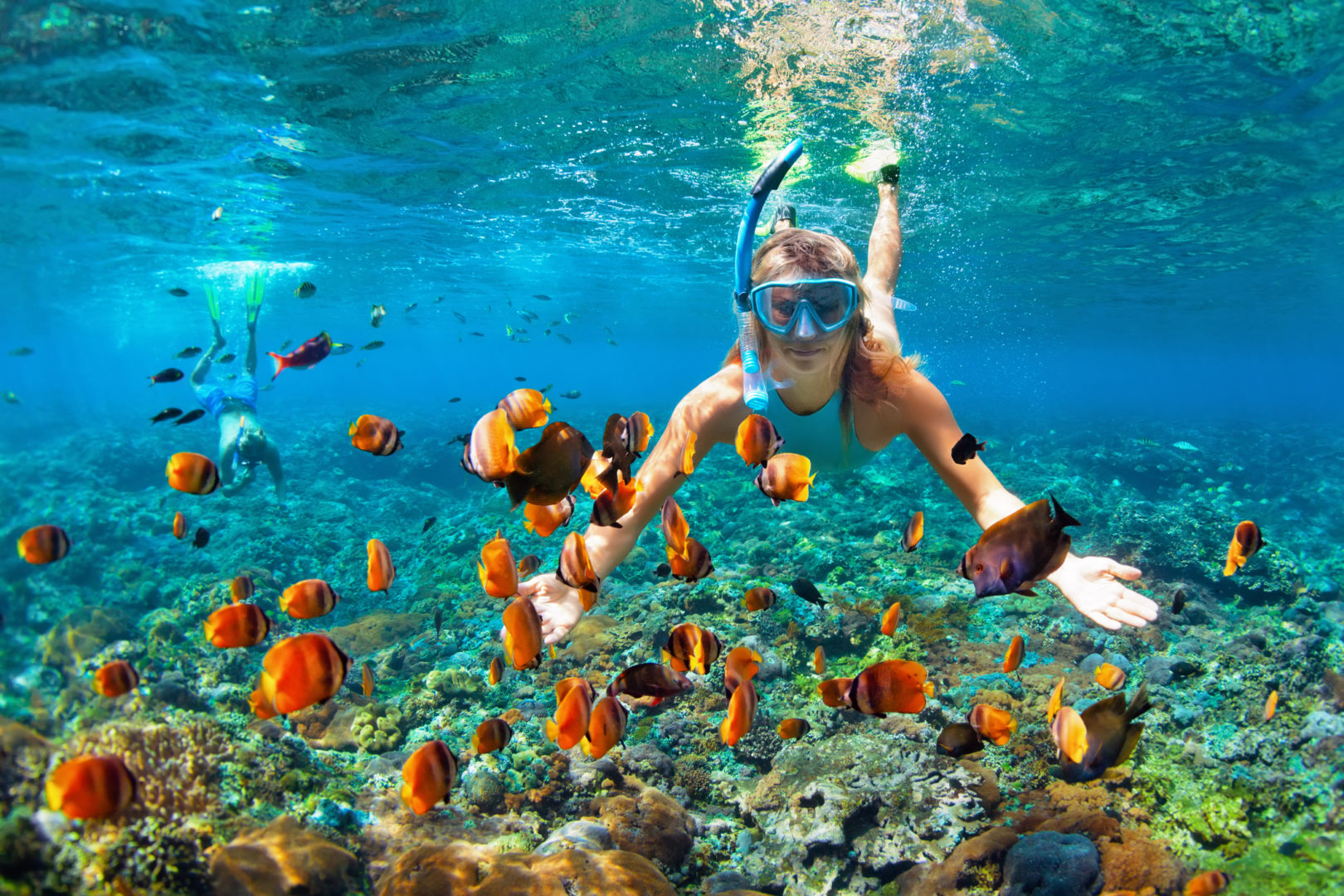 After refreshing morning yoga and meditation practice pick your swimming suit and take a direction to the seaside. Ubud is an ideal place to enjoy different water activities: white sand, turquoise water and colorful marine inhabitants will make you fall in love with local beaches. For only 28$ the guide will pick you up  in your hotel and take to the Bloo Lagoon, located at Padang Bay Village on the east side of Bali. There you will be provided by all the necessary equipment, such as mask, fins, snorkel and life jacket. For sure, exploring the underwater world will bring you unforgettable feelings and emotions!
4. Quad & Buggy
For those who got enough of relaxing lazy rest and need some adrenaline rush, Ubud offers also different dynamic activities. Buggy or Quad Bike is a classical entertainment for tropical balinese jungles. Few hours of ride through rice paddies, villages, plantations, rough rivers and bamboo forest is a real adventure  for travelers of all ages and interests. This is an exciting experience, which allows to explore the inner side of Bali and the island's hidden beauty in different way.
5. Cooking class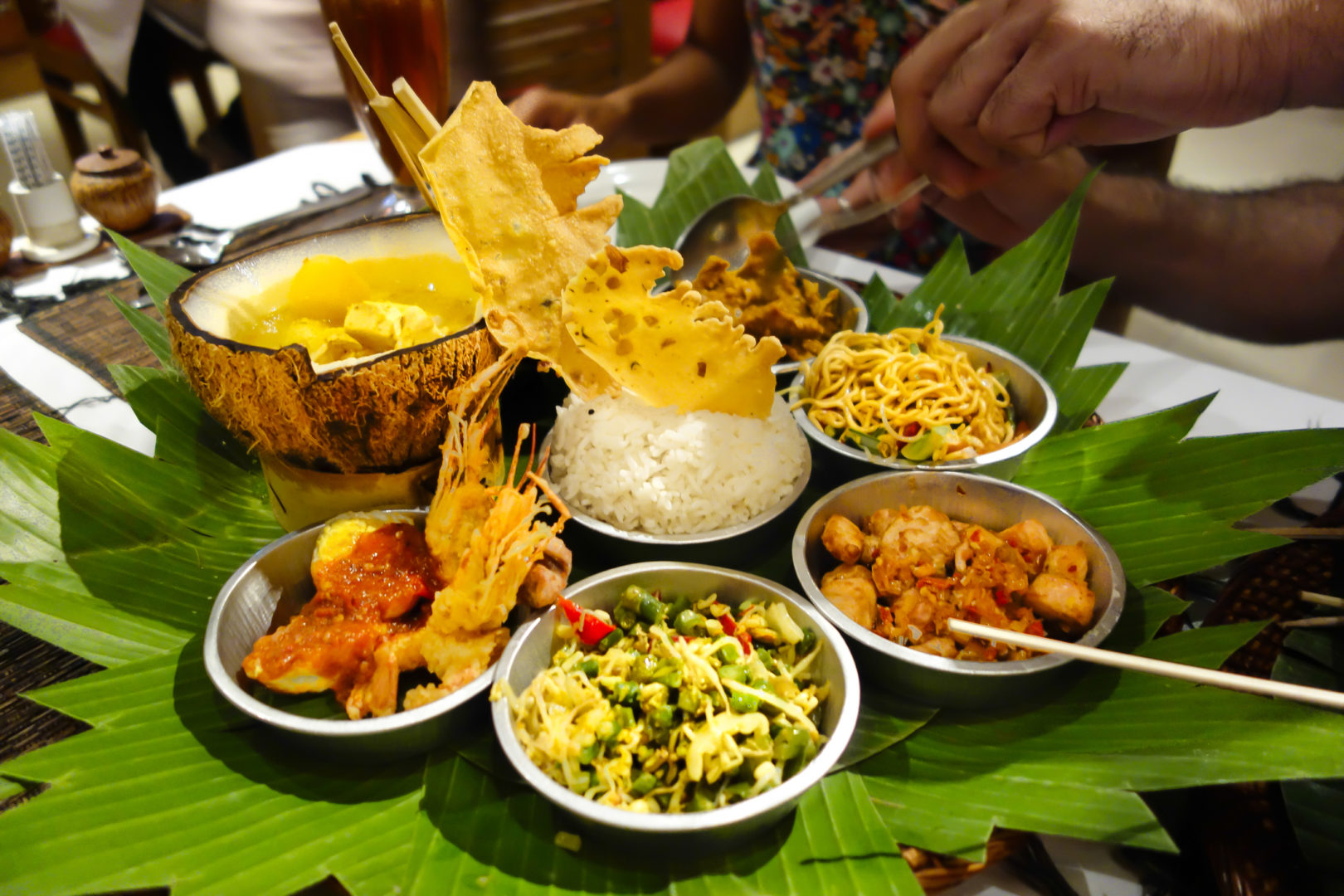 Nasi Ayam, Gado-Gado, Urap, Sambal, Sate Lilit… All this is so tasty, that, being on the Bali island, you need to try these dishes at least once in your life. However, what if you don't just eat them in a restaurant, but also learn how to cook like a real Indonesian? Try one of the numerous cooking classes, offered in Ubud by professional culinary schools as well as the workshops organized by locals. In Ubud, as well as in the whole Bali, food takes an important place and is a big part of the local culture. Influenced by Chinese and Indian cuisine, Indonesian one is based on the rice, meat and fish, blended with the fresh vegetables and a variety of spices.
Interesting facts about Bali:
– The Balinese usually have one of the following four names: Wayan, Made, Nyoman or Ketut, what means First born, Second born, Third born and Fourth born and it doesn't matter if the child is a boy or a girl
– There are only 210 days per year in Bali as their the calendar consists of 10 weeks of 1, 2, 3, 4, 5, 6, 7, 8, 9, and 10 days
– According to the local etiquette, if you were invited for a dinner, it will be polite to leave some food on the plate and not to finish it all
– In Bali you can taste the most expensive coffee in the world – Kopi Luwak
– There are over 560 different languages and dialects spoken in Indonesia, however, there is only one official – Bahasa Indonesia.

Comments