The Great Indian tradition, values, and culture have been primarily shaped by some great literary works of ancient India. Valmiki's Ramayana is one such endearing classic which has influenced every living being not only in India but also almost the whole of Asia. Ramayana was originally composed in Sanskrit, probably around 500 BC. It consists of some 24,000 couplets divided into seven books.
There are plenty of reasons to call 'Ramayana' an epic. The characters are limned their finest form; while Rama inspires nobility, Sita embodies self-sacrifice, Lakshmana personifies loyalty, and Hanuman epitomizes bravery and integrity.
The story of Lord Rama and his adventures have passed down both orally and written through several languages over the years; from disharmony in the royal family, the banishment of Rama from his kingdom, 14-year journey, Sita's abduction, war, her rescue, and Rama's eventual restoration to the throne.
In exile, Prince Ram traveled the length of the country to reach present-day Sri Lanka to rescue Sita. Today neither can we debate on the historical accuracy nor on its existence, however, there are some of the places with strong folklores and the proofs that you can visit in the present time that will make you believe Ramayana existed in real life.
Ayodhya, Uttar Pradesh, Birthplace of Lord Ram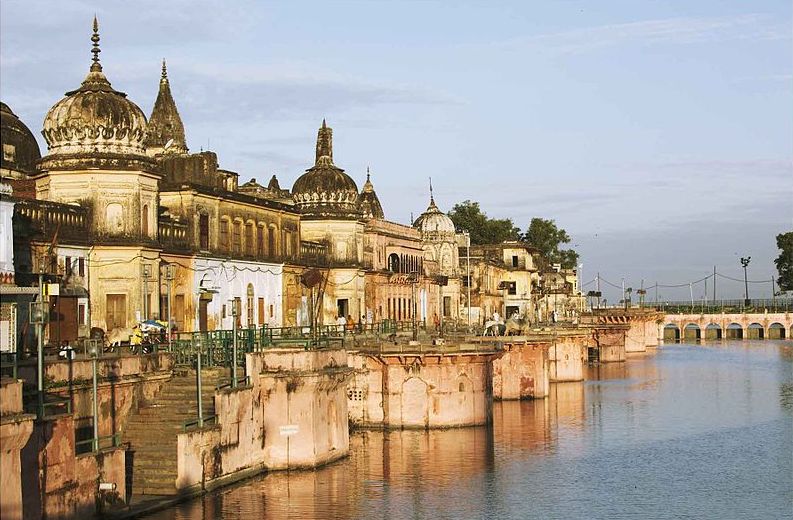 Perched on the set banks of the Sarayu River, Ayodhya is the birthplace of Lord Ram, who was worshipped as Lord Vishnu's seventh incarnation. The setting of Ramayana, the Ayodhya city is believed to be the capital of the ancient Kosala Kingdom, ruled by Rama's father, Dasharatha. The City was prosperous and was well fortified and had a large population.
Location: Ayodhya is in south-central Uttar Pradesh state. It lies to the east of Faizabad City.
Attractions: The spiritual fervor is palpable with many temples scattered all over the place. Ram Navami is the right time to see the City in full glory. Hanuman Garhi, Kanak Bhawan, Nageshwarnath Temple, Ramkot, Chakravarti Maharaj Dashrath Mahal, Sarayu River Ghat, and some beautiful Museums enable you to take a walk back in the time.
Janakpur, Nepal, Birthplace of Sita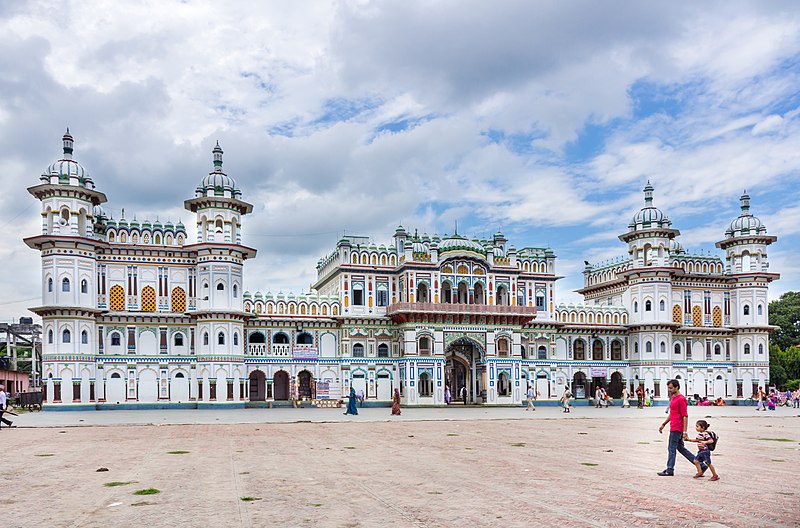 Janakpur is where Sita (Janaki) was born and was raised as the daughter of King Janak of the Mithila kingdom. King Janak found the baby Sita in a furrow of a field. According to Ramayana, this is also the place where Sita was married to Lord Rama after Rama snapped the divine bow of Lord Shiva in a Swyamvar.
Location: Janakpur is approximately 390 km and a 10-hour drive from Kathmandu.
Attractions: Pay homage to Sita at the time of Vivah Panchami. Dedicated to Goddess Sita, Janaki Mandir is the biggest and temple here in Nepal. Experience the ancient cultures and experiencing their divine vibe visiting places like 17th century Ram Mandir, Dugdhmati River, Dhanush Sagar, Ganga Sagar, and Parshuram Kunda.
Prayag, Allahabad, Rama Seeks Rishi Bharadwaj's blessings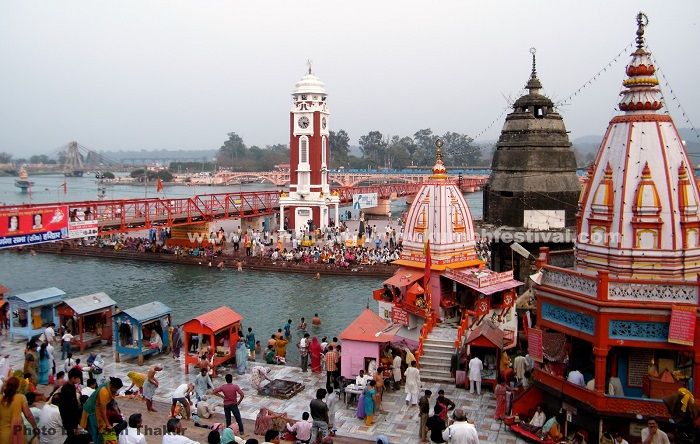 Prayag is also referred to as Triveni Sangam- the confluence of the subterranean river Saraswati, Ganga, and the Yamuna. Lord Ram, Sita, and Lakshman stayed for some time before proceeding to Chitrakoot. He came seeking blessings from Rishi Bharadwaj to overcome the trials he could face during the 14-year-long exile. The Ashram was the education center of that time.
Location: Prayag — present-day Allahabad —is about 3.5 km from Allahabad Train station.
Attractions: Mahadev, Bhardwaj Rishi, Kali Devi, Bharadwajeshwar, and Santoshi Mata temple, and many small and big temples can be seen inside Ashram premises. Bharadwaj Park, Mankameshwar Temple, and Shringverpur are other places of importance here.
Chitrakoot, Madhya Pradesh, Bharat Milap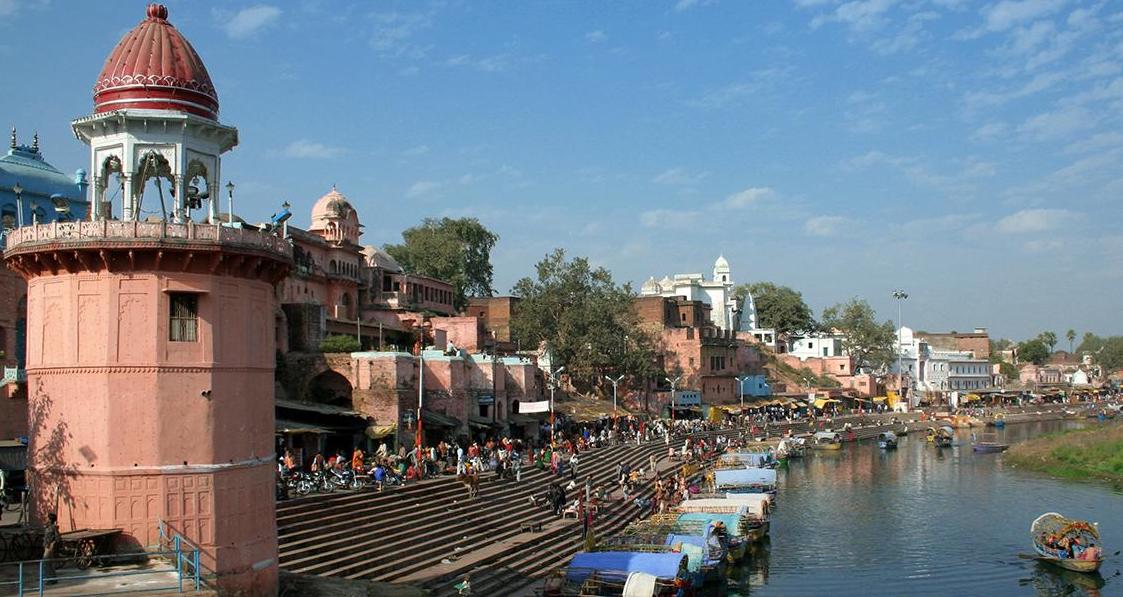 'Chitrakoot' literally translates to "beautiful mountain". It is the place where the trio spent the most years of their 14-year exile. This was the site of 'Bharat Milap' where Bharata, the brother of Rama, came to see his brother and appealed Rama to return to Ayodhya. At his refusal, Bharata asked the slippers of Rama to place it on the throne until his brother's return to Ayodhya. The trio dwelled during their exile in Kamadgiri (the mountain which fulfills all the wishes and desires) Hills.
Location: Chitrakuta is near the border of Uttar Pradesh and Madhya Pradesh. It is 132 km south of Allahabad.
Attractions: Ramghat, Hanuman Dhara, Kamadgiri, Janki Kund, Sphatik Shila, Sita ki Rasoi, Devi Anusuya Temple.
Dandakaranya, Chhattisgarh, where Rama spent most of his time during his exile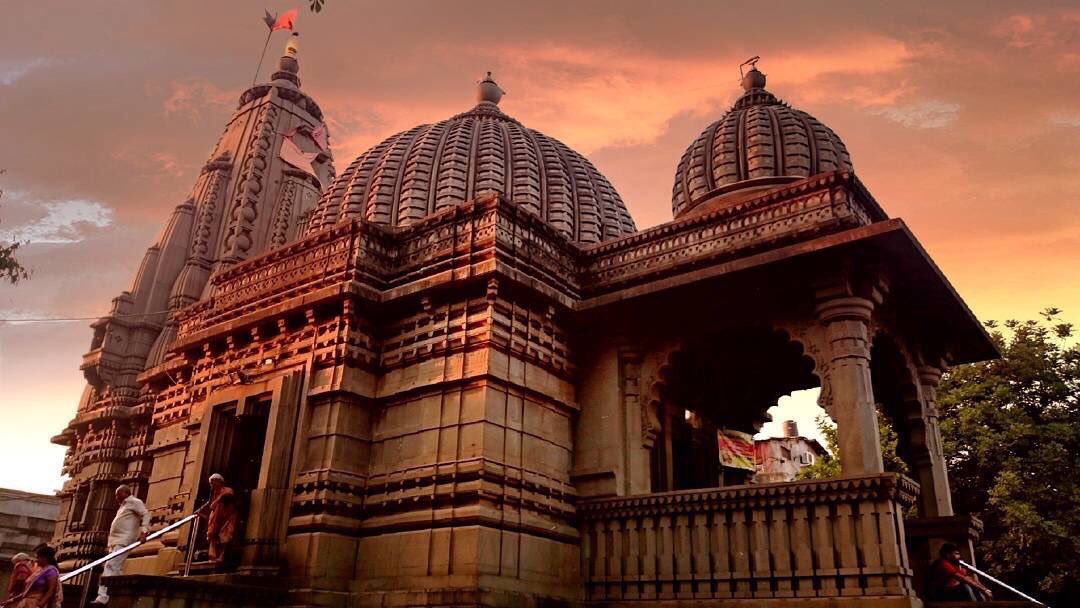 Lots of drama has been unfolded in Dandakaranya. The name is a combination of two words-'Dandaka' and 'Aranya meaning the forest of punishment. After a sojourn at Agasthya Ashram, Rama travel through the thick forests of Dandakaranya. The region was the abode of the demon Dandak. Sages used to cross this forest to reach Vindhya Mountains. Dandakaranya was part of Ravana's regime and it was ruled by Khara who was killed by Rama. Ramayana explains this place of some importance; In the process of enticing Laxman, Surpanaka loses her temper and attack Lakshman. Lakshman in return cut her nose. Panchavadi was a part of Dandakaranya, where Ravana sent Mareecha in the guise of a deer and later ended abducting her.
Location: Dandakaranya region is the 92 thousand square kilometers area from Abujhmar Hills in the west and the Eastern Ghats in the east, spread in Chhatisgarh.
Attractions: It's a blend of natural beauty and mythology. Visit Kala Ram temple, Sita Gufa, Tapovan, Ram Kund, Dudhsagar Falls, Sula Vineyards.
Lepakshi, Andhra Pradesh, where Jatayu fell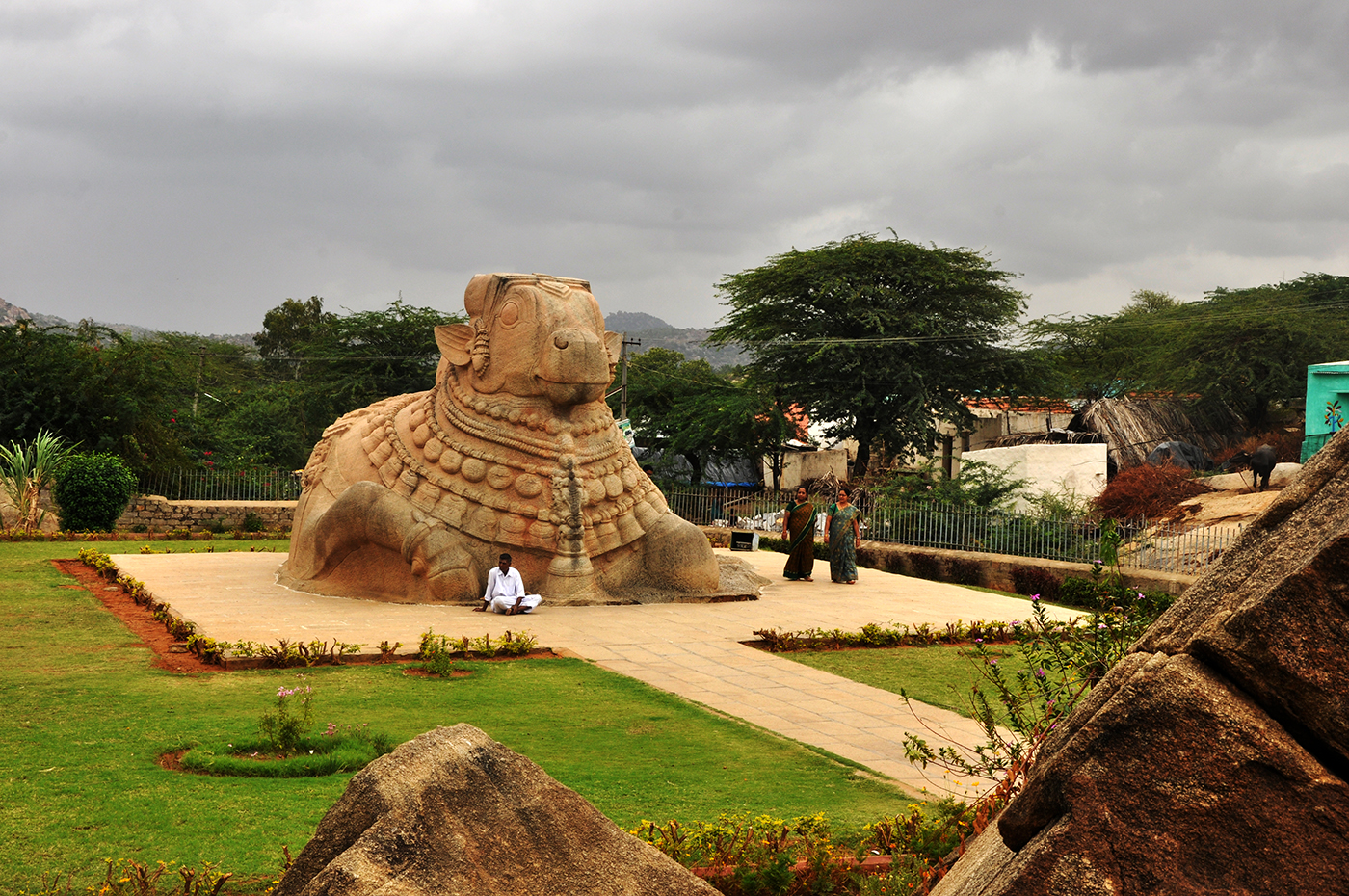 Lepakshi is where Jatayu fought and fell while trying to rescue Sita from Ravana's throes. Rama is said to have commanded the bird to rise Le Pakshi, and hence the name. Before dying, Jatayu narrated the bout to Rama and Laxman and asked them to move towards Lanka.
Location: Bengaluru International Airport (BIA) is the closest airport to Lepakshi. The nearest railway station to Lepakshi is Hindupur, some 15 km away.
Top attractions: Lepakshi Temple, Virabhadra Temple, Monolithic Nandi, Seven-hooded coiled serpent.
Kishkindha, Karnataka, Rama meets Hanuman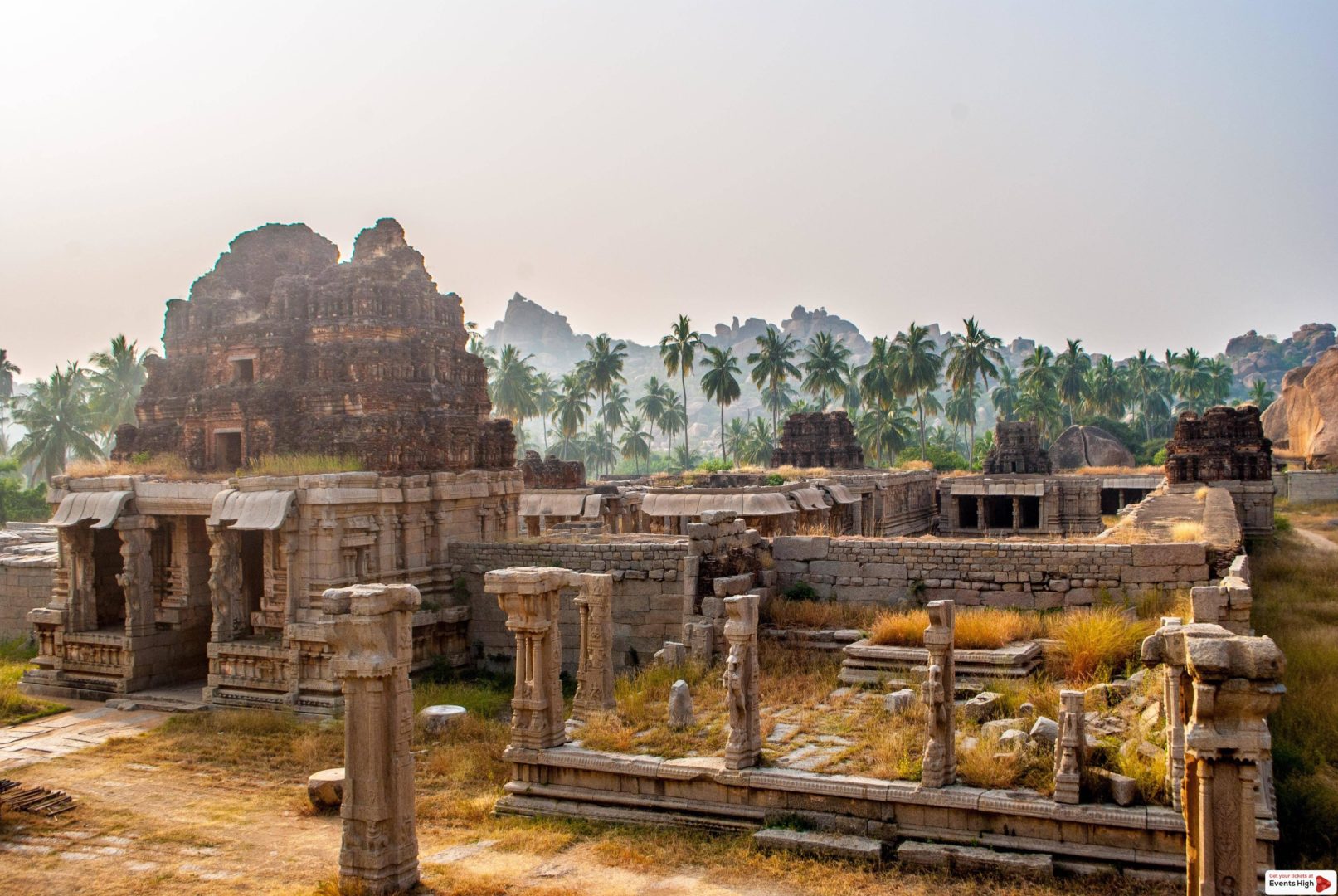 Kishkindha is the monkey kingdom of the Vanara King Sugriva, the younger brother of Vali.  The places around the Tungabhadra River were significant during Lord Ram's journey to bring back Sita. This is where Rama met Hanuman and Sugriva. The Sugreeva Cave is where Sugreeva hid the ornaments that Sita dropped along the way so that Rama understands the place to which she is being taken to. The Anjanadri hill in Anegundi, is believed to be the birthplace of Hanuman.
Location: The region is near Hampi in Karnataka.
Pampa Sarovara, Nimbapuram village, Hazara Rama temple, Virupaksa temple, Vijaya vittala temple, King's Balance, Pushkarni, Monolith Bull. The Kodandaram (bow-bearing Rama) temple, opposite the bathing ghat, is where Rama crowned Sugriva as the monkey king.
Rameshwaram, Tamil Nadu, Builds Ram Sethu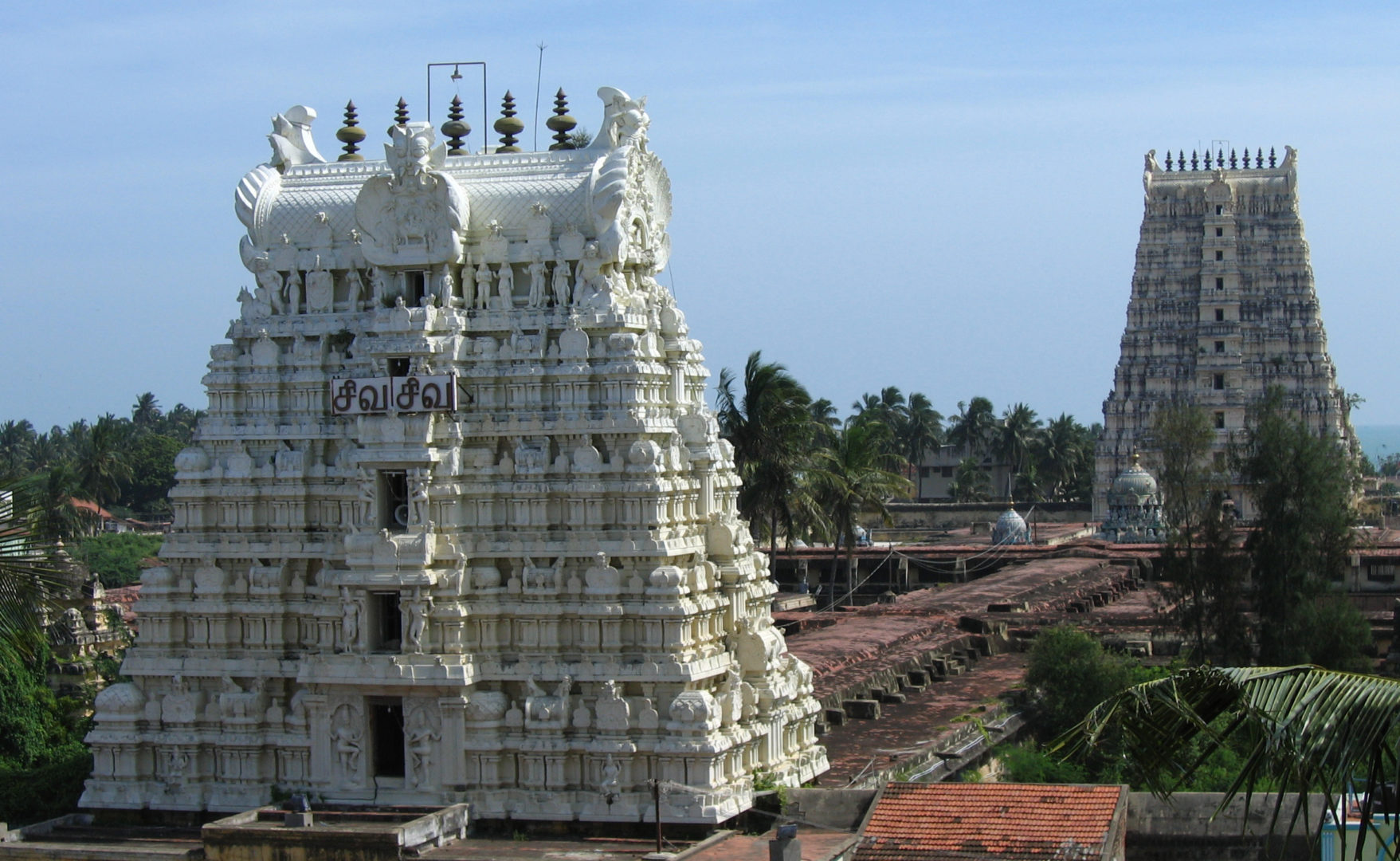 One among the most famous of all the sites, Rameshwaram is where the monkey army, on the instruction of Ram built a long-fabled bridge (Ram Setu) between the two lands, before embarking on this mission to get Sita back from Lanka. We now call as the Palk Strait and Gulf of Mannar. While returning from Lanka, Rama installed a Shivlingam and worshipped to get rid of any sin that He might have incurred in the battle at Lanka.
Location: Rameswaram is a town on Pamban Island, in Tamil Nadu.
Attractions: Ramanathaswamy Temple, Rameswaram Temple, Pamban Bridge. Kodi Tirtha is supposed to be a spring that Shri Rama created by shooting an arrow into the ground.
Ashok Vatika, Sri Lanka, Sita held captive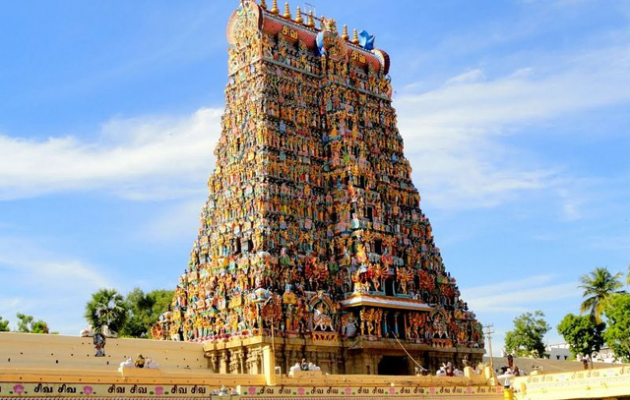 Ashok Vatika was a garden in Lanka, the Kingdom of Ravana. Also known as Ashokavanam, the place where Sita was held captive by Ravana. It is believed that Sita stayed here because she refused to live at Ravana's palace.
Location: Ashok Vatika is near Nuwara Eliya.
Attractions: Amman Temple, Divurumpola (Sita underwent the fire ordeal here).
Talaimannar, Sri Lanka, Lord Rama Reaches Lanka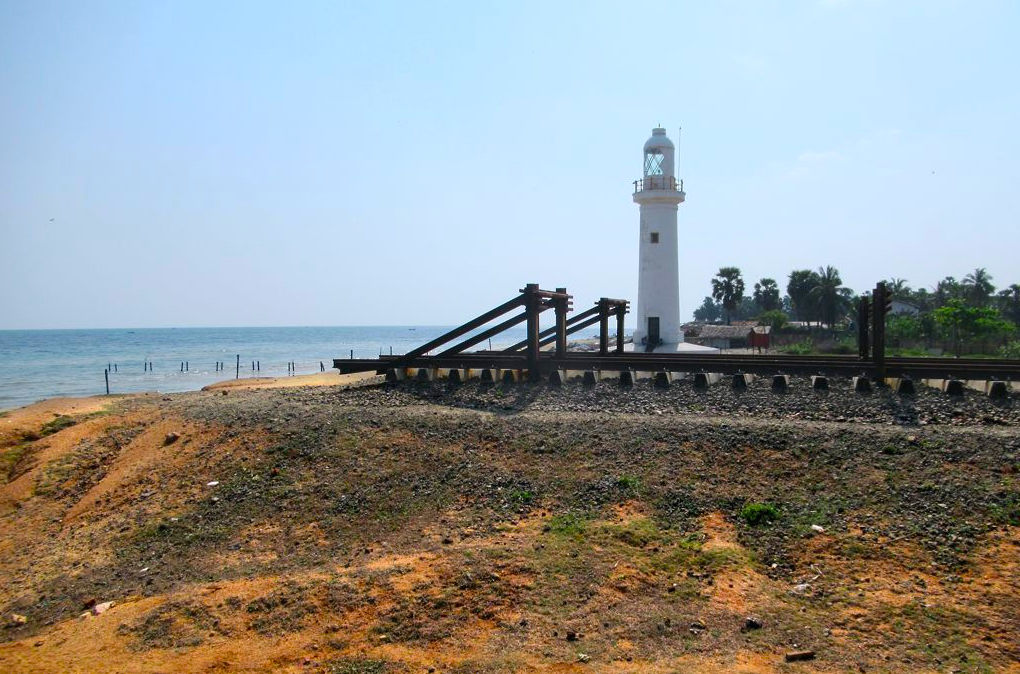 This place connects the Ram Setu from Rameswaram in Tamil Nadu. This was Lord Rama's first stop in Sri Lanka before proceeding for the legendary battle with Ravana's mighty army. Rama killed Ravana in the battle with the help of the Bramhastra and later installed Ravan's brother Vibhishana on the throne of Lanka.
Location: Northwestern coast of Mannar Island.
Attractions: Taklaimnnar is now a beach town. Mannar Island, Shrine of Our Lady of Madhu, Mannar Fort, Adam's Bridge, and The Doric at Arippu.

Comments